Everett Family Law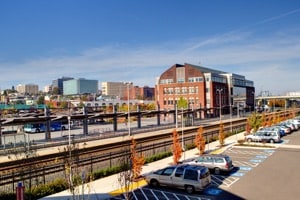 Family law matters are always serious, especially if they affect your life and the lives of your children. Probably the most difficult part of dealing with family law matters is the uncertainty, because you can't help but worry that things won't work out the way you hope. You may ask yourself:
Will I lose custody of my kids?
Will I be required to pay alimony?
How much child support will I have to pay?
Will I be able to keep assets and property that belong to me?
It's important to remember that family laws were written to protect everyone. While children's needs are always paramount, you have equal legal footing to your ex. The role of our Everett family law lawyers is to make sure your legal rights are always protected.
Studies show that going through is divorce is one of the most emotionally draining events a person can experience in their lifetime. Our Everett family law lawyers agree, and we've seen firsthand how emotionally devastating divorces can be. When you contact our law office we will help you clearly define goals that you would like to achieve in any family law matter, including:
Adoption
Child custody
Child relocation
Child support
Collaborative divorce
Contempt motions
Divorce
Father's rights
Large asset cases
Military divorce
Modifying child custody
Modifying child support
Modifying parenting plan
Modifying spousal maintenance
Paternity cases
Prenuptial agreements
Property division
Restraining orders and protection orders
Same sex marriage
Spousal support
Temporary support
Uncontested divorce
Here at the Washington Family Law Group, we have more than 50 years of combined experience that we will use to protect your interests. Our Everett family law attorneys are ready to answer your questions, and we've made it as easy as possible.
Our Washington State family law lawyers offer a free consultation
No matter what family law matter you're faced with, you need solutions that are based on the law, not someone's opinion. The advice you get from friends and the internet is often misleading, and much of it is downright wrong. We found that most people are reluctant to contact an attorney because they think it's going to cost them a pile of money just to ask a few questions. However, you can contact our law office in Everett right now for a free consultation with no strings attached.
Whether you have questions about divorce, support modifications, custody arrangements, or any other family law matter, you can ask an experienced lawyer questions without cost or obligation. Best of all, the answers we provide will be based our our extensive experience. Without any pressure, you will them be free to decide if we are the right law office for you.
If you do retain one of our lawyers, they will protect your legal rights and the interests of your family every step of the way. The favorable resolution of any family law matter requires diligence and willingness to compromise. By clearly defining realistic goals, you and your Everett family law lawyer can outline a path toward the resolution of any legal matter.
If you're ready to get professional legal guidance from an attorney that cares about the end result, contact our law office in Everett today.