Olympia
Divorce is something you probably never expected, so protect your interests with help from our team of Olympia attorneys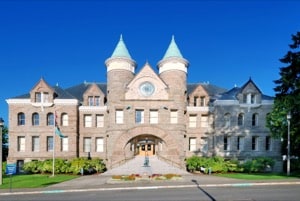 If you 're facing the prospect of a divorce or serious family law matter, our attorneys are here to help . Studies show that divorce is one of the most traumatic and life-altering events that a person will ever face. When children is involved, the situation can become exponentially more stressful and traumatic.
Our Thurston County family law attorneys want you to understand your legal rights so that you can make educated decisions regarding the rest of your life. Our Olympia divorce lawyers have more than 50 years of combined legal experience handling complex divorce cases, and family law matters. Our attorneys are proven fighters, and while we always urge our clients to approach sensitive family law matters with a cool head and patience, we will not hesitate to take a case to court if we feel as though it's the best option.
Contact us today and find out how we can help you with a divorce or family law matter. We offer a free confidential consultation, so there is nothing to risk by speaking with one of our professional Olympia divorce lawyers.
Our Olympia divorce lawyers are prepared to handle every sort of case
The legal team at the Washington Family Law Group are prepared to help you with divorce cases involving alimony, estates with large assets, and property division. We will also capably handle common family law issues like child support, child custody, custody modifications, and modification of parenting plans. Because we are fully versed in multiple areas of the law, we can also help with contempt motions, child relocation, same sex divorce, restraining and protection orders.
Going through a divorce in Olympia can turn you and your children's lives upside down even if the entire process is amicable and friendly. If the situation becomes highly contested, emotionally charged and psychologically draining, you can easily lose focus of what truly matters. Divorce may leave you feeling all alone and wondering if you're making the best choices for your family., but your lawyer will be at your side to help you through this process.
Is there any way that you can have confidence in the decisions you're making on behalf of your Olympia family? Our team of litigators believe that the answer to this question is a resounding yes. We will work with you from the start to outline achievable goals, specifically tailored to your needs and those of your Olympia family.
Many lawyers that handle family law and divorce cases take a "cookie cutter" approach to representation, but we do not because we know how important the end result is to each and every client. We believe that nobody knows you or your children better than you, which is why we aggressively pursue your interests. We will listen closely to your needs, and offer you multiple options in an effort to find the best path forward.
There may be times we have to tell you something you don't want to hear, but it will be something you need to hear. Throughout this process, you can have confidence that we also care about the end result, and will offer reliable counsel that you can trust.
A few words about family court in Olympia
If you're considering a divorce or are facing a family law matter, you likely have questions about what to expect, especially when it comes to dealing with the Thurston County Family and Juvenile Court. Even though this is part of the Thurston County Superior Court, proceedings take place separate from other Superior Court proceedings.
You can follow the links provided to find out more about family court. As with many communities in Washington, Olympia has a higher-than-average divorce rate. For a city of 50,000 with a small town atmosphere, that may come as a surprise, but it shows that nobody is immune to life's problems.
Many of our divorce and family law clients in Olympia are eager to move forward with their lives, but we urge patience when it comes to matters that may affect the rest of your life. Dealing with issues involving child custody, support, or developing a parenting plan takes time and keen focus. Sometimes we encounter situations where a spouse is being unreasonable, which forces us to take a case to court.
However, most of the time we counsel clients to keep an open mind and try to work things out with their ex and their attorney. It's not always going to be easy. Your divorce will be unique, and your attorney will treat it as such. If you and your ex can compromise, the process will be over far more quickly than if every point in contested.
For starters you will need to file a summons and petition for dissolution of marriage with the family court, which is then "served" to your spouse. This petition outlines what you want regarding spousal support, child custody, and property. Your spouse then has 20 to 60 days to respond in writing. Their response will outline what they want out of the divorce.
What happens next depends largely on your personal situation. You may need to request temporary orders to work out where children will live during the divorce process. If you can't agree on these details, a judge may have to make these important decisions.
All of the details have to be resolved before the divorce can be finalized. If you and your ex agree on these details, you won't have to resolve them in the Thurston County family court. If a trial is necessary, we will have to gather evidence to support your case.
When the details are resolved, a judge signs a Decree of Dissolution, which means you are divorced. From the time you file the petition, at least three months must go by before a judge can finalize the divorce.
Olympia, Washington is a great place to live and raise a family. With endless outdoor recreation opportunities and a thriving economy, it's a fantastic place to settle down. Still, when problems arise and you need an Olympia divorce attorney, you should call our law office for a free consultation.
Our Thurston County attorneys will fight to protect the things that are most important to you
One of most difficult parts of an Olympia divorce is being faced with difficult choices that demand compromise, especially when when you don't want to give up anything of importance. When tough decisions arise, sound legal counsel from an experienced Washington State divorce lawyer will prove valuable. However, for this relationship to work as intended, you have to trust your lawyer. .
If you're looking for an experienced Olympia divorce lawyer who will compassionately help you through this difficult time in your life, contact the Washington Family Law Group. With more than 50 years of collective family law experience, our divorce lawyers understand how important every aspect of your divorce is to you and your children. Our Thurston county divorce attorneys want to develop a relationship with you that helps you make better choices when difficult decisions arise.
If you're feeling confused about the divorce process or a serious family law matter, consulting with one of our Olympia divorce attorneys will help you understand how the law applies to your situation. A qualified lawyer from our Washington law office will work diligently to earn your trust . This process starts with a cost-free case evaluation, which allows you a chance to determine whether we are the right legal team for you.
Never choose an attorney without making sure that you have confidence in their ability to represent your interests. If you decide to retain one of our family law lawyers, we will aggressively fight to achieve your personal goals with respect, honesty, and mutual understanding.
Sometimes, divorces become emotionally charged affairs. Feelings of anger and resentment can rise to the surface at unexpected times during negotiations, and sometimes old wounds are reopened. When this happens, your lawyer will urge you to stay calm so that you and your ex-spouse can remain focused on the task at hand. A positive attitude isn't always easy to maintain, but it is often vital to being fair and balanced, which is something the court will expect.
Your Olympia lawyer can help you handle important divorce issues that include:
Visitation rights
Legal separation
When you contact one of our qualified Olympia divorce lawyers for the first time, they will give you a realistic idea of what to expect from the negotiation process. Sometimes situations aren't resolved in exactly the way you'd hoped, but we always urge clients to maintain an open mind and sometimes be willing to adjust expectations.
Throughout this process, you will always have a listening ear who will advocate for your personal rights and do everything in their power to ensure you're treated fairly.
Fair Negoations are Possible With Help From Our Divorce Attorneys In Olympia
Isometimes one of our divorce attornies has to take a case all the way to court, but it's always our intitial goal to negotiate a reasonable agreement with your ex-spouse and their lawyer.
Your Washington State divorce attorney acts as your trusted adviser who compassionately addresses your needs as they arise and always keeps you appraised of developments. Your divorce may be one of the most stressful events of your life, epseically if children are involved, so we work hard to help minimize your stress when possible. When questions arise, or even if you have doubts, you can always speak with your Olympia divorce attorney without delay.
If we have no other choice than to take your divorce case all the way to court, we will aggressively fight to protect you and your children's interests. However, we always urge our Olympia divorce clients to keep the lines of communication open with their ex-spouse, because sometimes a case can be resolved when you least expect it.
Keeping a positive attitude not always easy, but it will ultimately make the divorce process easier for you and your children.
Get the Facts Today from One of Our Professional Olympia Divorce Lawyers
Your divorce case requires personal care from an attorney that cares about the final result. Because no two divorce cases are ever the same, your goals may be entirely different from any other client we've ever represented in Washington State. When you contact us for your free consultation, we will ascertain your needs and assess your situation so that we can help you better understand all of your options and possible outcomes.
Our Thurston County lawyers maintain that nobody understands your Olympia family better than you, so when issues involving children arise we fight to protect their interests. There is no magic formula that leads to success, and our qualified family law attorneys in Washington State understand that hard work is what often makes the difference.
Contact One of Our Trusted Legal Professionals In Olympia For A Free Case Evaluation
Get a handle on your divorce or family law matter by talking to one of our Washington State divorce attorneys today. Protecting your future is paramount and it's something we take very seriously, so contact our law office for your own free consultation.
Without any obligation, and with total confidentiality, we will explain how the law pertains to your situation. If you retain one of our experienced Olympia attorneys, they will immediately start working on your case so that you can move forward with your life.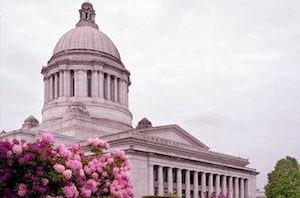 If you are considering divorce or have been served with divorce papers and are worried about the future, contact our law office today for a contact us. Separating from your spouse is a difficult situation for anyone, especially when there are children involved. Our family law attorneys can give you the help you need.
Family Law Attorney, Laurie G. Robertson and her Team can Answer Your Questions Regarding Marriage Dissolution and Family Law Matters
It is very likely that you have many questions running through your mind and you are probably worried about the future. common concerns include:
Who will our children live with before things are settled?
How will we go about separating our assets that we have accumulated together?
Who is going to pay the bills?
Can I take my vehicle without there being any repercussions before our separation is finalized?
Can I prevent my spouse from withdrawing our money from our shared bank accounts?
What about our home? Who is allowed to stay?
Why it's Best to not Play the Role of Your own Divorce Attorney
Having one of our attorneys handle the intricacies of your divorce will always be the better option so as to avoid costly mistakes that could haunt you for years to come. Handling things yourself may sound like a good idea at first, but acting as your own divorce attorney will put important matters at risk such as child custody, asset division, determination of spousal maintenance or child support payments, and so much more.
Having one of our skilled divorce attorneys will allow you to rest assured that you will receive professional legal guidance, answers to your every concern, and have an advocate who will stand by your side throughout the entire divorce process. Our family law attorneys make the choice to hire a professional easy, and clients never regret their decision to do so.
Our Divorce Attorneys in Olympia, WA for a Phone Contact us
You have nothing to lose when it comes to speaking with one of our attorneys. During your first initial contact us you will receive valuable knowledge and a clear picture of the steps that need to be taken to achieve your goals and put your marriage dissolution behind you. An initial contact us with a divorce attorney will give you a feel for who we are, as well as how we can give you the relief of having a experienced divorce attorney on your side in and outside of court. There are many situations that a divorce can create, and whether you can work with your spouse amicably, or need to battle over issues in court, our seasoned lawyers will put their skills of negotiation and litigation to use while helping you to achieve your goals. (360) 753-5551.
What you can Expect When you Call us
No matter whether we speak over the phone or in person, you can always expect friendly, compassionate and professional service from the legal team at our firm. You will be treated with the utmost respect and receive the personal attention that you need during these difficult times. We will listen first so that we can obtain a clear picture of your objectives, and answer all your questions accurately. We believe in strong communication, and a solid working relationship built on trust and results.
Here are a few of the matters we can help you with:
Olympia divorce and family law matters
Paternity cases
Legal separation
Olympia child visitation rights
Olympia modification and/or enforcement of orders
Large marital estate matters
Complex property cases
Business evaluation matters
Following the Finalization of Your Divorce
We believe in helping clients even after your case has been finalized. Upon your request, we will be more than willing to provide you with informative resources that can help in a vast array of family and financial matters. Our attorneys will also be here to help you if you need assistance with modifying your orders as life's circumstances change for you and your family.