Why Hire Us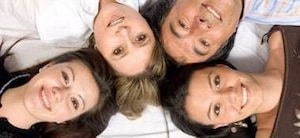 Your choice of attorney when deciding who will assist you during your divorce or family law matter may be one of the most critical decisions that you will ever make, especially when there are children involved. Though your case could last less than a year, the repercussions of the final orders will likely remain for a lifetime.
Experienced
Aggressive
Compassionate
Affordable
Effective and results oriented
Why Hire Us?
Because we get results. We care about our clients, and we are committed to securing the best possible outcome while achieving your goals.
We are not a family law firm who over promises and under delivers. At every stage of your divorce or child custody case, we work hard to honestly evaluate your options and provide you with the information and the legal advice necessary in order for you make an informed decision about how to best move forward.
What Should Your Look for in a Divorce Attorney or Family Law Representative?
It's also important that you understand your attorney's legal philosophy and are comfortable with their motivations. Any experienced divorce lawyer will tell you that the practice of family law is often more art than science, and this is especially true in regards to divorce cases involving lengthy marriages, considerable assets and/or children. As a practical matter, competent attorneys may honestly disagree about the best approach to a specific set of facts or achieving a certain goal. You may also prefer a particular approach or style.
Family Law Attorney Laurie G. Robertson and her practice is founded on a few simple yet effective principles. One of them is that an attorney is, first and foremost, an advocate and a problem solver. He or she must be willing to do what it takes to obtain sound custody and visitation orders and a fair resolution of property, debt, and spousal maintenance issues. When litigation is necessary, it is far better to simply face that reality and plan and prepare accordingly.
Over the years, our divorce attorneys have successfully resolved many family law matters for clients in Seattle, Bellevue, Kirkland, Redmond, Issaquah and through Western Washington. Through these many experiences, we have also learned that unbridled open warfare should generally be avoided when possible. Conflict and combativeness rarely, if ever, lead to optimal results
Call the Offices of Family Law Attorney, Laurie G. Robertson to Learn More About Your Options
Our lawyers handle matters in King County, Pierce County and Snohomish County. We make our services as affordable as possible and offer flexible payment plans. We handle all WA State divorce and family matters including, but not limited to the following:
We are Experienced and Aggressive Lawyers
We handle all WA State divorce and family law matters. We pride ourselves on being affordable and offer flexible payment plans. If you are in need of divorce or family law representation for issues such as child custody and child support, contempt, modification and/or enforcement of current orders, please call today for a phone contact us.