Tacoma
No one expects their marriage will end in a divorce - Our team of Tacoma attorneys can help protect your interests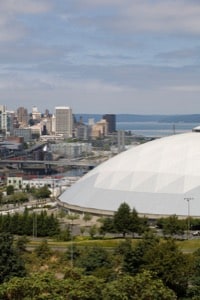 Many studies have shown that a divorce can be one of the most life-altering and traumatic events in a person's life. The situation can also become much more traumatic and stressful when there are children involved. If you find yourself facing the possibility of a divorce, or any other serious family law matter, our attorneys are ready to offer help.
It's very important that you fully understand your legal rights in these situations, as the decisions you make will affect the rest of your life. Our Pierce County family law attorneys can help you make educated decisions that are in you and your family's best interests. With more than 50 years of combined legal experience, our Tacoma divorce lawyers are ready to help you with even the most complex divorce case. It's always best to approach delicate family law matters with patience and a cool head, but if taking a case to court is the best option, our attorneys are proven fighters and will not hesitate to do so.
Let us help you with your family law matter, or your divorce. There is nothing to risk, as we offer a free confidential consultation. So contact us today and speak with one of our professional Tacoma divorce lawyers.
Our Tacoma divorce lawyers are ready to handle any type of case
Here at the Washington Family Law Group, our lawyers are prepared to help you with any type of family law or divorce case. We are always well prepared, and highly skilled in a variety of situations involving property division, alimony, estates containing large assets, child custody arrangements, child support, and custody modifications. We can capably handle child relocation, same sex divorce, restraining and protection orders, and the modification of parenting plans.
Children's lives can be turned upside down during a divorce in Tacoma, even when the entire process is friendly and amicable. Unfortunately, even the best situations can easily become very emotional, exceedingly contested, and psychologically exhausting. During these hard times it's sometimes easy to lose focus of what really matters, and you may find yourself feeling alone, and questioning whether your choices are the best ones for your family. But we can help alleviate much of that worry because our Tacoma lawyers will be by your side during the whole process to help guide you toward the best possible outcome.
Is it possible to have utter confidence in the divorce-related decisions you are making on behalf of your family?
Our team of experienced litigators believe the answer to that question is a resounding yes. By working with us, you'll have a competent lawyer by your side from the start. This will significantly help you identify attainable goals and ascertain whether the needs of your Tacoma family are being met.
We've seen firsthand how beneficial a positive end result can be to each and every client. Because of this, unlike many other lawyers, we do not handle family law and divorce cases with a cookie-cutter approach. Nobody knows you or your children better than you do. We truly believe this, and it is why we will aggressively pursue your interests, listen attentively to your desires, and offer you multiple options in order to find the best path forward.
Unfortunately, there may be times that we will have to tell you something that you do not want to hear, but we will only do this if it's something you need to hear, and we will approach the issue with compassion. Rest assured, you can have confidence throughout the process that we truly care about the end result and will offer you dependable counsel that you can trust.
Some facts about Tacoma family court
You likely have some questions about what to expect when you're facing a family law matter or considering a divorce. Most people haven't routinely dealt with the Pierce County Family and Juvenile Court. You likely don't know that family and divorce proceedings take place separate from other Superior Court matters, even though it is a part of the Pierce County Superior Court.
Feel free to follow the links we provide to find out a little more about family court. Tacoma has a higher-than-average divorce rate, as do many communities in Washington. This may come as a surprise for a city with only 211,000 residents. Unfortunately, it just goes to show that no-one is immune to life's challenges.
Many family law and divorce clients in Pierce County facing a divorce are eager to just move forward with their lives. This is understandable, but when it comes to matters that could affect you for the rest of your life, we urge patience. It takes strong focus and considerable patience to work out child support and child custody issues, and to develop an agreeable parenting plan. Regrettably, despite everyone's best efforts, sometimes a spouse will be completely unreasonable and contest every point, forcing us to take the case to court.
Going through a divorce is not always going to be easy. Because every situation is unique, your attorney will offer you individualized care. Most of the time we counsel our clients to strive to keep an open mind. If you and your ex are able to compromise and work things out in an amicable fashion, the process will be much smoother.
To start, you will need to file with the family court for a summons and petition for dissolution of marriage. This will then be "served" to your estranged spouse. What you desire in regards to child custody, spousal support and property will be outlined in this petition. At this point, your spouse will have 20-60 days to respond to the petition in writing. A framework of what they want out of the divorce will be outlined in this response.
Your individual situation will largely determine what happens next. Temporary orders to work out the details of where the children will live during the divorce process may need to be requested. A judge may have to make these important decisions for you if a temporary arrangement is not agreed upon.
Before the divorce can be finalized, all of the details must be worked out. If these details are mutually agreed upon between you and your ex there will be no need to have them resolved in the Pierce County family court. However, if there are still disagreements at this point, a trial may be necessary. If it comes to this, your Tacoma divorce attorney will gather evidence to support your case.
Once all the details are resolved, the judge will sign a Decree of Dissolution. At this point you will be officially divorced. Keep in mind that from the time you first file the petition until the judge's final signature a minimum of three months must pass.
Beautiful Tacoma, Washington is truly a wonderful place to live. The thriving economy and boundless outdoor recreation prospects make it a fantastic place to settle, put down roots and raise a family. Problems could always arise though, so should you find yourself in a situation needing a Tacoma divorce attorney, call our law office and get your free consultation without delay.
Protect the interests of you and your children, and secure your financial future, with help from our Pierce County attorneys
Being faced with difficult choices sometimes requires compromise. But when you encounter situations where you don't feel like conceding, compromise can be one of the biggest hurdles in a Tacoma divorce. Our experienced Washington State divorce attorneys will offer you sound legal counsel when tough decisions arise, and will always treat you with respect and honesty. You can have confidence in the decisions you are making with guidance from your Washington State divorce attorney.
It's important to find a dedicated Tacoma divorce lawyer to help you through this difficult time in your life. Here at the Washington Family Law Group, our professional attorneys will be able to fill this role by earning your trust and helping to ease some of your emotional burden. Our experienced divorce attorneys know how imperative it is to obtain reliable legal advice, and with more than 30 years of combined family court experience, we can offer that to you. The Tacoma divorce attorneys at our office will strive to cultivate a relationship with you based on trust, professionalism, and sound judgment. Unfortunately, we can't guarantee that we will always be able to tell you exactly what you want to hear, but we promise to work on your behalf and tell you what you need to hear.
Entering a divorce can leave you feeling overwhelmed and confused. Thankfully, it's possible to get help and begin the process confidently and strong by consulting with one of our Tacoma divorce attorneys. Throughout your custody case or divorce, a qualified lawyer from our Tacoma law office will positively look out for you and represent your best interests.
We want to earn your trust, and that starts by providing you with a free case evaluation. This cost-free consultation will enable you to make an informed decision about our professional legal representation, and decide if it's right for you. If you end up choosing our Tacoma law firm to represent you, our lawyers will work to develop a professional relationship with you based upon honesty, mutual understanding, and respect. We promise to aggressively work towards helping you achieve your goals.
Feelings of resentment and anger can sometimes rise to the surface at unexpected times during Tacoma divorce negotiations. Our Pierce County attorneys will try to help you remain calm during these emotionally charged undertakings, so that these temporary volatile situations won't cause you and your ex-spouse from remaining focused to the task at hand. The court will require that the divorce proceedings are fair and balanced, and keeping a positive attitude is vital to achieve this goal. Common divorce issues include:
Visitation rights
Washington state child custody arrangements
Legal Separation in Washington State
It's important to remember that sometimes things may not work out exactly as you had anticipated. However, after contacting us and telling us your goals and what you would like to accomplish, our qualified Tacoma divorce attorneys will be able to give you a realistic idea of what you can expect from the negotiation process. Maintaining an open mind during negotiations is important in your Washington State divorce, and you sometimes must be willing to adjust your expectations. Occasionally, your Tacoma divorce lawyer may even tell you something you don't want to hear, and it's important during these times to bear in mind that this counsel is only given with your best interests in mind.
Let Our Tacoma Divorce Attorneys Help You Negotiate Fair Terms
We always maintain hope that a reasonable agreement can be negotiated with your Washington State divorce attorney. Unfortunately, sometimes your ex-spouse and their attorney can be stubborn and unwilling to negotiate fairly. If this occurs, we may have to take your case to court in order to fight for your best interests.
Your Washington State divorce attorney will act as your personal advocate and trusted adviser throughout your divorce process. Going through a Tacoma divorce can be an incredibly stressful life event, and seeking to minimize any emotional strain is vital to your well-being. But rest assured, your Tacoma divorce lawyer will compassionately address your needs as they arise, answer your questions, and be there to ease your doubts.
In the worst-case scenario of being forced by your ex-spouse to take your divorce case all the way to Washington Court, your Tacoma attorney from our law office will aggressively fight for you and your children's interests. It's important to remember that the best and least stressful way of coming to mutual agreements and resolving a case is by keeping the lines of communication with your ex-spouse open, and we always urge our Tacoma divorce clients to strive for this gold standard if possible.
It can be difficult to keep a positive attitude during frustrating times, but it will ultimately make the process of divorce easier for everyone. This can be especially important if children are involved. A favorable end result is ultimately the goal of every client, and being able to keep a cool head often leads to this positive outcome.
Our Professional Tacoma Divorce Lawyers will give you Personalized Attention and Honest Counsel
No two divorce cases are ever the same, and your personal divorce goals will be different from that of any other client we've represented. Personal care from one of our experienced Tacoma divorce lawyers is required for each and every case, including yours. Our ultimate goal is to ensure the best possible end result for your unique situation, and reaching that end-goal starts when our divorce attorneys address your needs.
Our cues are taken directly from you as we act as your personal advocate in the Washington Family court, as no-one understands your Tacoma family better than you do. Our experienced and qualified divorce attorneys in Washington State understand that there is no magic formula that leads to success, and that hard work is often what makes the difference. Let us earn your trust by offering you compassionate and personal care while you take the first strides into your new life.
Contact Us Today For A Free Case Evaluation By One Of Our Trusted Legal Professionals
Talk with one of our Pierce County divorce attorneys today to get a handle on your divorce or family law matter. Our team of attorneys understands that this is a difficult time in your life, but protecting your future is paramount. Call us today for your free divorce consultation.
You are under no obligation during your cost-free case evaluation, so contact us to find out more about the law and how it pertains to your unique situation. If you decide to retain one of our knowledgeable Washington attorneys, they will attentively establish your personal goals and immediately begin working on your case.
Family Law Attorney Laurie G. Robertson can Help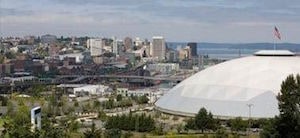 If you are nervous or worried about dissolving your marriage, let one of our compassionate divorce attorneys assist you during these difficult times. Divorce can be a complex situation to handle on your own, especially if you are unfamiliar with Washington State family law. With the aid of an experienced divorce attorney, you can have all of your concerns addressed and all your questions answered, giving you peace of mind knowing that you will receive the guidance you need through this difficult time in your life.
We are Here to Answer Your Questions
Chances are, you have a variety of pressing questions such as:
My children want to stay with me - can I have temporary custody until things are finalized?
Can I prevent my spouse from spending money from our bank account?
How will our assets be divided, and how can I protect my inheritance?
What if my spouse runs up new debt after we are separated? Will this affect me and my credit?
Having Firm and Effective Legal Guidance From our Lawyers Over Attempting to Handle Your own Matters
Much of the time we have clients come to us entirely frustrated and concerned that they may have made matters worse after attempting to file their own divorce. It is not uncommon to be tempted into searching for online do-it-yourself marriage dissolution options, thinking that it might be a seamless process to represent yourself and fill out your own forms.
Divorce is actually quite a complex task when you take into account the complexity of Family law in Washinton. Having proper legal guidance from a seasoned divorce attorney is essential, and you can rest assured that you will not be putting the issues that matter most on the line. Issues regarding child custody, your hard earned valuables, the support you need in order to get back on your feet, and so much more.
Call for Your Initial Divorce Attorney Contact us
Our attorneys in Tacoma are compassionate and genuinely care about client needs. We want you to have the legal council that you deserve during such life altering circumstances. After meeting with us, you will have a better understanding of what legal options you have and how our attorneys can assist you, giving you a fighting chance of achieving your ultimate goals when it comes to yourself and the ones you hold dear.
What you can Look Forward to When you Meet With us
When you seek our legal guidance you can be confident that we will put our decades of combined legal experience to use in achieving your objectives. You will receive only the most professional and personalized service, as well as a strong level of communication when it comes to educating you, going over all of your options, and answering your questions. We will help take the pressure of uncertainties off your shoulders so that your focus can be geared towards planning for better and brighter future for you and your family.
We Will be Here for you, Even After Your Divorce has Been Finalized
Things can change for you or your ex spouse in the days that follow any divorce. This means that modifications to court orders are sometimes required, in which case your divorce attorney will be here to assist. Following the finalization of your case, you may also need extra guidance when it comes to sensitive areas regarding counseling for yourself, or your children, or you may even need help with financial matters. Over the years, our family law attorneys have established a reliable list of informative resources that can help you get your life moving in a better direction.