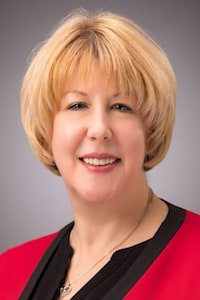 Laurie G. Robertson
Laurie Robertson has been practicing family law since 1996. As a seasoned and aggressive divorce lawyer, she is extremely familiar with Washington state's complicated laws. She is a compassionate and caring attorney driven by results, and she knows her way around the court room.
Attorney Robertson's extensive experience and legal knowledge allow her to serve a range of client needs. Laurie earned her B.A in psychology at Rutgers University, New Jersey. She earned her J.D. at New York Law School in New York City. After law school, she relocated to Atlanta, Georgia and worked for a firm which focused on family law.
The firm had a contract with the state of Georgia and Laurie represented both child support enforcement and child protective services county agencies, as well as, private clients. In late 2001, lured by family and the beautiful Pacific Northwest scenery, Laurie moved to the Seattle area and in 2002 she was admitted to the WA State Bar.
For nearly three years, Attorney Robertson worked as a special project lawyer for Preston, Gates & Ellis. In 2006, Laurie joined Lutz Law Offices which focused primarily on family law. Laurie is a trained collaborative law attorney and experienced mediator. She has the resources and the experience to handle any type of divorce case, regardless of the complexity of the situation or the assets that may be involved.
Laurie has handled cases including divorce, child custody, adoption, child support, paternity, prenuptial agreements, parenting plans, modifying / enforcing orders, and more. She has represented clients in King County, Pierce County, Kitsap County, Thurston County, and Snohomish County. Laurie has experience in high conflict custody battles and complex asset distribution. Attorney Robertson truly understands the trauma that all clients face even in during divorce cases that may seem quite simple. She is committed to guiding her clients through these difficult and emotionally trying times.
Laurie enjoys spending time with her husband and son. She enjoys gardening, hiking, and baking. Laurie and her husband volunteer annually for fund raisers and other events to support hope worldwide. Laurie also volunteers as a mediator for Pierce County Center for dispute resolution.
Call now to Speak With a Family Law Representative or Divorce Attorney who will Provide the Guidance and Dedication That you Deserve
Laurie G. Robertson and her legal team will give you the dedication and experience you deserve. Divorcing your spouse, and separation in general, is never an easy situation for anyone, and can often times be quite emotional. But with the skill and experience you will receive from Family Law Attorney Robertson, it can be made as painless of a process as possible. Call today for your contact us with a divorce lawyer and see for yourself!
Education
J.D., New York Law School
B.A., Rutgers University
Jurisdictions Admitted to Practice Washington

Professional & Bar Association Memberships
Washington State Bar