Military Divorce in Everett
Our Everett Military Divorce Lawyers Can Help You Handle Your Unique Situation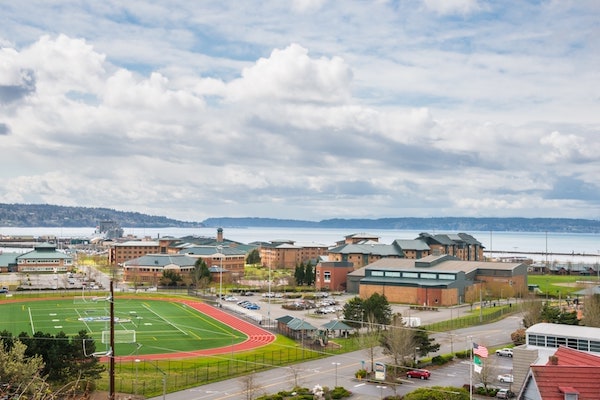 When handling a divorce it's common to worry about how the process with play out. One thing is certain: A divorce is one of the most complicated times in a person's life. A military divorce presents its own set of unique challenges that can further complicate the divorce process in unexpected ways.
Both state and federal laws govern various aspects of military divorces, so distinctive legal challenges that are nonexistent in other divorce situations must be overcome. The Everett military divorce attorneys at the Washington Family Law Group are ready to provide you with reliable legal counsel concerning your situation before you take the first step.
Soldiers on active duty in the military cannot be held in default for failing to respond to a divorce request. This law protects personnel on active military duty from having their marriage ties severed without them being able to protect their own legal rights and personal interests.
Military personnel also have the right to postpone divorce proceedings while on active duty, and for 60 days after their tour of service has been completed. A divorce is allowed to proceed if the person on active duty has no objection. With so many variables that could come into play, it makes sense to get information regarding your particular situation by talking to one of our Everett military divorce attorneys as soon as possible.
Before taking the first steps toward divorce you need to overcome a series of legal hurdles, which is something our experienced military divorce attorneys in Everett can help you overcome. If the spouse who is active in the military is not currently living in Washington, it may not be possible to file for divorce anywhere in the state. They must also be currently stationed in Washington so that they can be served with their court summons and divorce action in person, and if they are not stationed in-state then the court has no jurisdiction over the case.
Our Everett military divorce lawyers can also explain how property division may be handled in your case, including military benefits and retirement. If your military divorce also involves children, child support is calculated according to standard Washington State formulas, which we can outline when we conduct our consultation.
Protect your Military Retirement with Help from our Qualified Lawyers in Everett
In traditional divorces, property is divided up evenly between spouses, but in military divorces retirement is not subject to the same criteria. Spouses of military personnel sometimes believe that they are entitled to part of their partners military retirement because they were married for a long time. This is not correct. It is fully up the court whether any of the retirement is awarded to the spouse, and sometimes they get absolutely none of it.
Because military retirement often has a high value, it's important to protect its worth. Your military divorce lawyer in Snohomish County will figure out what your retirement is worth and provide you with an idea of what to realistically expect.
We have more than 50 years of collective experience handling complicated military divorce cases, and we can help you protect what it rightfully yours.
Get More Legal Information With Help From Our Snohomish County Military Divorce Attorneys
Before taking your first step toward a military divorce, you should get a better understanding of how the law applies to your specific set of circumstances. Our professional team of Everett military divorce lawyers offers a free consultation, designed to provide you with reliable information in a private setting. The information we provide you with will help you better understand your possible options, while giving you an idea as to what you may expect as your divorce progresses.
Our professional Washington State divorce professionals will be at your side throughout this difficult time, acting as your personal advocate and qualified adviser. Contact our legal team today and take the first step toward transitioning into your new life.