Bellevue
A Divorce Isn't Something You Plan For So Get Help from Our Team Of Bellevue Divorce Attorneys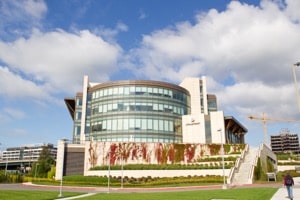 Going through a divorce is unexpected, which means it not something you can ever prepare for ahead of time. This is just one of the reasons why divorce causes such a great deal of emotional turmoil in your family. Divorce can leave you feeling confused, alone, bewildered, and worried about your own future, and the future of your children.
As you face each new challenge during the divorce process, how can you be confident in the decisions you're making on behalf of your Bellevue family? When faced with any situation in which you're not an expert, it makes sense to hire a professional who you trust will get the job done. When faced with a divorce, you need to work with an experienced lawyer who understand Washington divorce law.
Sometimes during a Bellevue divorce, you're faced with difficult choices that demand compromise. This isn't always easy, especially when your child's future is at stake. When tough decisions need to be made, you need to trust in the reliable legal counsel from an experienced Washington State divorce attorney. When you trust in the abilities of your King County divorce lawyer, much of the stress associated with a divorce will be alleviated.
If you're looking for an trustworthy, qualified, and experienced Bellevue divorce lawyer, contact the Washington Family Law Group. With more than fifty years of combined family law experience, our divorce attorneys understand the life-altering nature of divorce and will fight to protect your interests. Our Bellevue divorce lawyers will develop a professional relationship with you that is based on trust. There is no way to guarantee that we will always tell you what you want to hear, but we can guarantee that we will always to tell you what you NEED to hear, which is something the best Bellevue divorce lawyers all agree upon.
It's normal to feel confused as you enter into divorce proceedings. However, our Bellevue family law lawyers will help you understand how the law applies to your case. Your King County divorce lawyer will act as your personal advocate throughout your divorce, family law, or custody case, which means you always have a chance to have your voice heard.
We offer a free divorce consultation to every prospective client, which is your opportunity to to decide whether you would like one of our lawyers to represent your interests. If you choose to retain one of our Bellevue lawyers, they will aggressively fight to protect your legal right while building a professional relationship with you based on honesty and respect.
Our Bellevue Divorce Lawyers Handle All Divorce and Family Law Cases
Our legal team has extensive experience handling every sort of divorce case, including those involving large assets, spousal support (alimony), and property division. Our lawyers also routinely deal with family law situations involving parenting plans, child custody, child support, and modifications of existing custodial arrangements. We will also help you deal with serious situations involving paternity, contempt motions, orders of protection, same sex divorce, and child relocation.
Anyone going through a divorce may suddenly feel anger or resentment an an ex-partner, and sometimes this has a negative affect on negotiations. Our Bellevue lawyers urge every client to maintain civility when volatile situations arise, so that negotiations don't turn into a shouting match. Remaining positive helps you see things from a fair and balanced perspective, which is important because the court requires fairness when handling various divorce issues. This is especially true when creating a parenting plan or dividing marital assets. Your Bellevue attorney will help you negotiate the finer details of a divorce, including these important issues:
Visitation rights
Issues involving paternity
Legal separation
When you contact one of our professional Bellevue divorce lawyers, they will provide you with a realistic idea of what to expect as the process unfolds. Remember that some things may not work out exactly as you'd hoped, so always keep an open mind and be willing to listen to the recommendations from your attorney.
Getting to Know the Family Court in King County
Whether you're dealing with a divorce or some other family law issue, you're going to have to deal with the family court. The King County Family Court handles family law issues and divorce cases for Bellevue residents, and there is a wealth of information on the website which you can follow by clicking the link. The Family Law Court serving Bellevue residents is part of the King County Superior Court, which handles other legal matters for people living in Seattle, Bellevue, and other parts of King County.
Bellevue is is a growing city with a large central population, which means the King County Family Court is busy handling all sorts of issues ranging from child custody to spousal support. The Washington Courts prepared a booklet on marriage and divorce, so we recommend taking a look at it so you can familiarize yourself with some of the issues pertinent to you situation.
King County is the most populous region in Washington State, and it's a great place to start a family. Divorce rates in the region are a little higher than the national average, but this is also true in many other metropolitan areas around the country. Still, Western Washington offers just about everything to the people who live there, whether it's fine dining, outdoor sports, or enthralling nightlife.
When a marriage fails, there are steps that must be taken in order to move forward with a divorce. A petition for dissolution of marriage must be filed in the King County Family Court, and a summons must then be served to your spouse. The petition you file with the court will outline your wants in regards to alimony, property division, visitation, child support, and child custody. Your spouse then has between 20 and 60 days to respond with their own outline of what they want out of divorce, and this too must be in writing.
How the rest of the process unfolds depends on each spouse's ability to work out a compromise between those two written documents. Negotiations will focus on an amicable resolution of these issues, and if all goes smoothly things will move forward at a relatively brisk pace. The whole process must take at least 90 days, so that's the best-case scenario in divorce cases.
If you and your spouse are unable to find common ground and negotiations fail, your case may go all the way to trial where a judge will render final decisions. Obviously, it makes far more sense to avoid allowing a judge to make decisions regarding your children, which is why seeking an amicable path toward resolution makes the most sense.
Either way, when the details of the divorce are finalized, a judge will sign your Decree of Dissolution, and you will be officially divorced. As you can see, retaining a lawyer is necessary to deal with any family law matter, so take advantage of our free consultation offer today.
Our Divorce Lawyers In Bellevue Will Help You Negotiate A Fair and Balanced Agreement
Your Washington State divorce lawyer will help you negotiate a fair agreement with your ex, whenever this course of action is possible. Indeed, the family court requires that property and assets be divided evenly, so it's important to focus on the things you truly want.
Your Washington state divorce and family law lawyer will act as your personal advocate throughout divorce process, and also compassionately address your needs whenever problems arise. A Bellevue divorce can be a difficult time in you life, so we work to minimize your stress as much as possible. Your attorney always offers a listening ear, so you can reach out to your Bellevue divorce attorney for help whenever you need it.
If your divorce case goes all the way to trial in family court, our Bellevue lawyers will aggressively fight to protect you and your child's personal interests. We urge our Bellevue divorce clients to do their best keep the lines of communication open with their former partner, because this is always the quickest and most efficient way to resolve a case.
Maintaining a civil atmosphere during negotiations is sometimes hard, but will ultimately make the divorce process easier for you and your children. Keeping a cool head often leads to a more favorable end result, and this is something every divorcee should strive for.
Get Personalized Care From Our Professional Bellevue Divorce Lawyers
Your divorce case requires personal care and devoted attention from an experienced Bellevue divorce lawyer. No two divorce cases are ever the same, but we can draw on our experience to help you address and achieve various goals. We will work tirelessly on you behalf in an effort to achieve the best end result possible. The process begins when you first contact one of our Bellevue divorce attorneys and only ends when your case is finalized.
Our attorneys believe that nobody understands your Bellevue family better than you. We take our direction from you so that we can take steps to protect the interests of your family. Every lawyer in our law office understands that hard work is what usually makes the difference, because there is no one-size-fits-all recipe for success. Our primary goal is to offer you personalized attention and customized care as you take the first steps toward a new life.
Some Useful Information about Common Family Law and Divorce Issues
We provide the following information to help you better understand common divorce issues that may affect you and your family. If you have any questions regarding any of these issues, please contact our law office for a free consultation.
Child support is a serious family law matter that often must be addressed during a divorce. Usually the noncustodial parent is responsible to pay child support to the custodial parent on a monthly basis.
Child custody deals with determining which parent the child will live with. Sometimes parents agree on joint custody, but at other times one parent is given custody of the child and the other parent has visitation rights. All of this is outlined in a parenting plan, which must be followed to the letter. Failure to do so could result in severe penalties or even jail time.
Spousal support is also called alimony, and it's when one former spouse pays the other a monthly sum of money. Alimony amounts are decided by a few different factors, including the length of the relationship, so you need to make sure you understand the law.
Property division is the dividing of assets between two spouses. The law requires that all property be divided evenly, so it's important to identify the assets most important to you before the divorce process begins.
Paternity means fatherhood, and it's sometimes necessary to establish paternity to determine a father's responsibility toward their children, or clear them of that responsibility. A DNA test is used to establish paternity and if it proves fatherhood, your attorney can take action to pursue support.
Parenting plans are created to establish parental responsibilities and rights. These plans may also be altered after a divorce, but there has to be a good reason to do it.
Contact One of Our Trusted Legal Professionals In Bellevue For A Free Consultation
Get answers about any divorce questions you may have by talking to one of our Washington State divorce lawyers today. We know that this is a difficult time in your life and that you didn't ever foresee having to deal with a divorce, but it's important to remain focused on what's truly important.
Take advantage of our free divorce consultation offer and get information about the law and how it pertains to your situation. If you decide to retain one of our divorce and family law lawyers in Bellevue, they will immediately start working on your case and continue working until the situation is resolved.
Do you Need More Information on Family law in Washington or are Looking for an Experienced Divorce Attorney?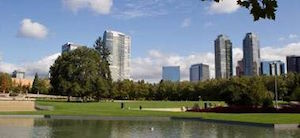 If a divorce is looming in your future, we understand that you can quickly become overwhelmed by the unanswered issues that seem to multiply with every passing day.
Of course you can find snippets of information on divorce and family law that may or may not apply to you, including an abundance of divorce advice from marginally-reliable sources online or from friends, neighbors, and colleagues. Everyone you encounter may have suggestions on how to handle your divorce.
Do you Have Questions About Getting a Marriage Dissolution in Washington State? Our Family law Attorneys can Help
We understand how confused and overwhelmed you may feel, and we know that your relatives, co-workers, and even self-help groups that provide forms for marriage dissolution or publish information online, generally have the best intentions. But more often than not their efforts simply won't help you progress towards what you are attempting to accomplish. It's possible for you to make some progress amid a frustrating absence of identifiable, cut-and-dry rules - but chances are you will not achieve your ultimate goals.
Looking for legal experience and representation from a divorce attorney that can help you achieve your objectives? Call now to speak with one of our experienced attorneys: (425) 974-1004
Dependable Legal Counsel
As an initial step during a dissolution of marriage action should be to schedule a contact us with one of our well-seasoned Washington family law attorneys so you know exactly what your rights are. We don't just handle divorce as a sideline. Our divorce attorneys are thoroughly experienced in practicing before our state's courts, and we constantly monitor new developments in WA State family law.
An individual who is not knowledgeable on our state's unique laws cannot provide the dependable assessment and legal counsel that you will receive from us. You will work one-on-one with an experienced divorce attorney in Bellevue to help ease your mind while discussing best advice on your crucial questions, including these:
How will divorcing my spouse affect my children? Will child support payments be needed?
Will I be able to stay in the house we bought? Which vehicle can I use? Can I spend money from our bank accounts?
Who will be responsible in paying the mortgage, car payments, and other bills?
Scheduling a contact us with our firm right away can help you avoid any costly mistakes that could have an adverse impact on your legal rights. Working with a capable divorce attorney can help you stave off immediate uncertainty and problems with third parties, like schools and banks, by seeking "orders for temporary relief." Your lawyer obtains these temporary orders to adjust what you legally can and cannot do while the divorce case is pending, on important, time-sensitive issues like child custody, child support, property use, and temporary maintenance/alimony, among others.
Long-Term Solutions
Family Law Attorney, Laurie G. Robertson and the professionals at our firm endeavor to guide you successfully through one of life's most difficult transitions - your dissolution of marriage. Our team will work closely with you to identify unique issues in your case, and your divorce attorney will explain the process in detail, as well as how the proceedings will occur. We strive to clarify your understanding so that the goals you set can help you achieve the best outcome for yourself and your family after all is said and done.
Our firm employs only the most reliable divorce attorneys in Bellevue, meaning they are proficient trial lawyers, with extensive litigation experience in the Washington State court system. An attorney with our group comes prepared to aggressively pursue every available legal avenue to protect your rights, ensure the well-being of your children, and secure the issues that matter the most to you.
We firmly believe that a compassionate family law attorney should endeavor to utilize negotiation expertise to reduce the need for full-scale litigation. We rarely advise contentious court action as a first-choice strategy. Through extensive experience we have realized that in-court divorce battles only increase stress, and have a significant psychological impact that can be damaging to both you and your children. It can also create resentments between you and your spouse that may prevent the two of you from carrying on amicably in future matters, such as parenting plans.
What you can Expect From our Divorce Attorneys?
In order to reach the best possible outcome based on your situation, the attorney who handles your case will advise you of all available methods of achieving your goals. We may propose a versatile course of action, blending artful negotiation with selective litigation on issues that cannot be settled advantageously. We can provide you with access to the combined knowledge and expertise of our firm's professionals and the benefit of progressive solutions, closely-tailored by our innovative groups to achieve your desired objectives.
Negotiated settlement agreements, secured by our skillful attorneys, can include inventive arrangements, and we can often achieve end results more beneficial than those available from courts, which are limited to enforcing the rights made available under the law. The legal professionals with our firm can also arrange to have your case mediated by a third party, who will provide an independent assessment of the likely in-court success of each of your legal contentions.
For clients who desire to remain on the best possible terms and craft flexible provisions that benefit all family members, particularly where children are involved, our attorneys can arrange your participation in a Washington State uncontested divorce, a process in which you and your spouse agree to cooperate in negotiating a fair settlement that is truly unique and functional for your family.
Talk to a Lawyer who Listens First - call now to get the Personal Attention you Deserve!
Call today, and schedule a contact us with an experienced divorce attorney in Bellevue who can provide a range of options and dependable guidance throughout your Washington State case!
Below is a list of issues that we can help you with:
All Bellevue divorce matters
All Bellevue family law matters
Bellevue legal separation matters
Bellevue child visitation rights matters
Bellevue paternity cases
Bellevue modification and enforcement of all court orders
Large marital estate cases
Complex property and business evaluation cases