Seattle
You never expected to get divorced, but now is the time to protect your interests with help form our Seattle divorce lawyers
Going through a divorce isn't something anyone expects when they get married, but sometimes a marriage fails and there is simply no other choice. However, divorce is one of the most stressful things a person will ever face, and this is especially true when children are involved.
If you're thinking about a divorce or have been served with divorce papers, now is the time to protect your own interests and contact a King County divorce attorney who can help you figure out what to do next. The choices you make now will affect you for the rest of your life. If you have children, their lives are going to change dramatically as well.
Our Seattle family law attorneys have more than 50 years of collective experience handling every kind of family law issue. At the Washington Family Law Group in Seattle, we understand what's at stake in every divorce case and family law matter, so we always treat it with the importance it deserves. We aggressively pursue our client's interests and ensure that their voice is heard by acting as their personal advocate with the Washington Family Court. We are also skilled negotiators who will tirelessly to achieve realistic goals when working with your ex-spouse and their attorney to determiner important issues involving property division, alimony, child support and child custody.
Our Seattle divorce lawyers are ready to help you with any of the following issues:
If you're facing any of these serious legal matters, our legal team is ready to help. Contact our Seattle law office for a free consultation and get help from an attorney that will fight to protect your interests.
Our Seattle family law lawyers will represent your interests in every sort of case
Because we are well-versed in Washington family law and have many years of experience, there are few situations we haven't encountered. Still, your situation is unique and requires personalized attention from an attorney who cares about the end result.
We routinely handle divorce cases where issues like property division and alimony are important to our clients. We also deal with serious family law issues like child custody, child support, modifications of parenting plans, and custody modifications. We can also help if you're dealing with legal issues like contempt motions, same sex divorce, child relocation, and protection and restraining orders.
If you have kids, divorce and family law issues can turn their world upside down, even if everyone remains amicable throughout the process. However, the turmoil in their life can reach a boiling point if negotiations become emotionally charged and resentment festers. You will also likely lose focus on what truly matters.
This is why one of the most important roles of your divorce attorney is to help you remain focused on the task at hand, and keep a cool head. This isn't always easy. Going through a divorce is hard and can make question whether you're making the right choices. We understand how personally challenging this can be, so we treat our clients with compassion and always offer a listening ear to address their concerns. There still may be times that we tell you something that you don't want to hear, but it will be something you need to hear.
This is why trusting your Seattle family law attorney is so important. We plan on earning your trust through hard work, artful negotiation, and skillful litigation. We want to help you feel confident that your making the best choices possible for you and your children, which is why we first outline your goals and them realistically assess the possible outcomes.
This personalized approach to representation works well, and it ensures that both client and attorney are doing all they can to achieve the best end result possible. We don't believe that a cookie-cutter approach to legal representation works because every client is in a unique situation. If you're ready to take the next step, contact our law office, speak with one of our dedicated lawyers, and see if we're the right law office for you.
Understanding the King County Family Court
Whether you're contemplating divorce or facing a serious family law issue, it's likely you're going to have to deal with the court. The King County Family Court handles divorce cases and family law cases for Seattle residents. There is a wealth of information on the website pertaining to these issues that is easily accessible. The Family Law Court is actually part of the King County Superior Court, which handles other legal matters for people living in the vicinity.
Seattle is Washington's largest city, which means the courts are quite busy handling all sorts of issues ranging from adoption to child custody. The Washington Courts provide this booklet on marriage and divorce, which has all sorts of useful information for anyone dealing with a family law issue or contemplating marriage or divorce.
As trusted Seattle divorce attorneys, we want our clients to be highly educated on every subject that pertains to their situation. The decisions you make during a divorce, or when dealing with a family law matter, will likely affect the rest of your life. If you have kids, their lives will also be affected for many years to come. Information on the topics that pertain to you will prove beneficial as you are forced to make hard choices. Your attorney will be at your side offering you reliable counsel throughout this time, but you will be the one that ultimately decides your own best way forward.
Keeping a cool head with help from your Seattle family law lawyer
Most people that suddenly fine themselves engages with the courts are eager to get it over with. WE don't blame you. It's natural to be eager to move on with your life, and there is nothing pleasant about appearing in court for any reason. However, when dealing with potentially life-altering issues, it makes far more sense to be patient and act prudently.
We urge all of our clients to take one day at a time when handling family law matters. Think things through and make sure the choices you make are the best choices possible. This won't always be easy, especially if you feel as though you aren't being treated fairly or your ex-partner and their lawyer are being unreasonable. Always keep in mind that our attorneys are not afraid of going the distance and taking your case all the court, if that is our only option. With that in mind, we will always urge you to keep a cool head, even when it may seem impossible.
The best course of action is to work with your ex-partner and their attorney whenever possible. Nobody gets everything they want in a divorce, so you need to be flexible and keep an open mind. Your divorce will be unique and things will unfold in time, so be patient and trust that your Seattle divorce lawyer has your best interests in mind.
The divorce process – what to expect
If you are able to work things out with your ex-partner and keep a cool head, your divorce will go far more smoothly and faster than if negotiations turn sour. That being said, there is no way to predict how long any divorce case will take, but here are the steps from start to finish.
First, you will need to file a petition for dissolution of marriage with the family court. You will also file a summons which will be served to your spouse. The petition for dissolution of marriage outlines the things you want when the divorce is finalized by a judge. This may include things like child custody, child support, alimony, and property division, among others.
Your spouse has 20 to 60 days to respond to the petition in writing. Their response will outline what they would like when the divorce is finalized as a response to your own demands.
How the next phase of the divorce process transpires depends largely on your personal situation. If you have children, you may need to request temporary support. You will also have to figure out where the children will live until the parenting plan is approved by a judge. Negotiations can move swiftly or not at all. If you can't reach an agreement with your spouse, a judge will make the decision on your behalf.
This is why we urge clients to me flexible. Nobody knows your children better than you, so we believe you should be making the choices that directly influence their lives, and not a judge with only a cursory knowledge of their lifestyle.
Before the divorce is finalized, every detail must be accounted for. If you and your spouse are unable to reach an accord, you will have to resolve them in the King County Family Court. Some divorce cases go all the way to trial, and if this happens you will have to work with your Seattle divorce attorney to gather pertinent evidence.
Once every detail is accounted for, a judge will sign what's called a Decree of Dissolution. This means you are officially divorced. We cannot say how long this process will last but a judge cannot sign the Decree of Dissolution until three months have passed from the time the petition was filed.
There is no doubt that Seattle, Washington is a great place to live and raise a family. As one of America's greatest cities, there are endless opportunities for both work and play. However, when problems arise and you need to retain an attorney, it's good to know that there are dedicated legal professionals that take pride in their work. Contact us today for more information about divorce in King County.
Dealing with common family law issues
There are numerous issues relative to family law that fall outside of the realm of divorce. Our King County family law lawyers can help you deal with these important issues, so let's break them down one-by one.
Get more information today by contacting our Seattle law office for a free consultation
You can speak with one of our reputable Seattle divorce lawyers today without cost or obligation. Your consultation will be entirely private and confidential. You can ask us questions about your situation and how it pertains to the law, and we will provide you with the best answers possible.
As mentioned many times on this page, you need to work with a family law lawyer whom you trust implicitly. We want to earn your trust, but your choice of attorney is entirely personal and up to you. We will not pressure you in any way. Rather, we urge you talk to a few different family law lawyers in Seattle and select the one that you believe will work out best for your needs.
If you do choose to retain one of our King County lawyers, we will immediately begin working on establishing your personal goals. Throughout this process you will have a trustworthy listening ear on your side acting as your personal advocate with the King County Family Court.
Are you ready to take the next step? Contact our law office in Seattle so that we can help you address your family issue.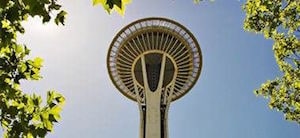 Confused about your legal rights and need to hire experienced Seattle family law lawyers quick?
Do you have a lot of questions that need answering by knowledgeable Seattle family law attorneys?
If you are about to undergo dissolving your marriage, and you've been reading information about WA divorce law, you may be having difficulty finding answers to the crucial questions you are facing. As experienced Seattle divorce attorneys, we know that people facing this situation are bombarded with unreliable, usually inapplicable but well intended advice from friends, online divorce information websites, and even books full of legal forms. Our Seattle family law lawyers understand your frustration with the lack of cut-and-dry rules in situations that matter so much. You may have pressing questions such as these:
Not knowing these fundamental issues can make you feel like your life is disintegrating. You need the advice and support from competent Seattle family law attorneys to help you handle important concerns, like temporary and permanent child custody or parenting plans, child support, community and separate property rights, spousal maintenance (alimony) and allocation of marital debts.
What can Seattle Family law Lawyers do for you?
Our Seattle family law lawyers are here for one purpose: To guide you successfully through one of life's most difficult transitions, your dissolution of marriage action. The laws that govern the dissolution of marriage are complex, and the Seattle divorce lawyers with our firm offer extensive practice experience and continuous study of new issues in this area.
The legal professionals on our team believe in compassionate empowerment. We understand how lost you may feel, and we know that knowledge can ease your mind. Good Seattle family law attorneys can help bring order to the chaos, by giving you the information you need, to make the important choices you face.
Our Divorce Attorneys in Seattle, WA will see you Through the Conflict of Your Divorce
We will help you identify each issue in your case, and then, step-by-step, explain the actual process that you will go through. Our firm will assist you in developing reachable, reasonable goals, always with an eye toward improving your life after your marriage dissolution is complete. The dependable advice you'll get from our firm of experienced Seattle divorce lawyers can see you through the conflict of divorce and help you land on your feet in a more satisfying life when you reach the other side.
Can your Seattle Family law Attorneys make Divorce Easier?
Hiring one of our experienced Seattle divorce lawyers won't mean that you'll automatically wind up in extended court litigation. In fact, the Seattle divorce lawyers with this firm believe that the best results often come from a blend of skillful negotiation and selective litigation on issues that can't be settled. The lawyer who handles your case here will offer the benefits of our collective knowledge of WA State law and the innovative solutions that we have formulated over the years – solutions which often offer results more desirable than those that can be obtained in full-scale, contentious court battles.
Talk With an Attorney Today!
Our Seattle divorce attorneys understand that the separation from your spouse includes sensitive situations that can affect your serenity and the happiness of your children. While artfully designed settlements can begin a healing process that may restore a measure of harmony to your family's interactions, nasty court battles have great potential to impair it. For that reason, our Seattle divorce lawyers rarely recommend litigation as a first course of action, and we are pleased to offer progressive alternatives for you to consider, such as negotiated, mediated, or collaborative divorces.
Our Family law Lawyers in Seattle, WA Will Protect Your Rights
On the other hand, our legal team will not hesitate to aggressively pursue and protect your rights. We will act quickly to stabilize your situation after separation, by promptly seeking orders for temporary relief that last during the pendency of your case, on time-sensitive issues like child custody, child support, property use, and temporary maintenance/alimony. Taking care of these issues in a quick manner helps you avoid problems with schools, banks, and impending expenses.
Should your spouse refuse to negotiate in good faith on permanent issues like parenting plans, the allocation of community and separate property, or the division of debts, our Seattle divorce attorneys will fight hard to protect you, your children, and the things that matter most to you. You will have the protection of seasoned Seattle divorce attorneys who know the laws of our state, know how the court system works, and approach litigation with experience, competency, and confidence.
Call today, and schedule a contact us with a team who cares about your future! (206) 686-3273
We represent clients in the following matters of marriage dissolution: