King County Family Law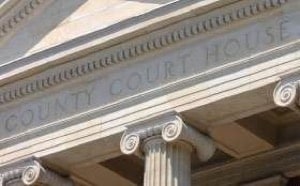 Looking for experienced lawyers that you can trust? Are you feeling anxious or stressed about your involvement in a "dissolution of marriage" action? Are you needing answers in regards to your options and legal rights? If so, we are here to help.
Dedicated King County Family law Lawyers Fighting for you!
Our skilled lawyers are caring, compassionate, and effective legal advocates for our clients. We are here to protect you and your children. We understand what you are going through, and we will work with you to help stabilize your current situation and then start working towards reaching a set of your most important goals.
Our King County divorce lawyers understand that going your separate ways from your spouse can be devastating to both your life and your peace of mind. Having to face and go through a marriage dissolution can be one of the most devastating life events that you will ever face, especially if you have been married for any significant period of time or if children are involved.
Dedicated and Results-Oriented King County Divorce Lawyers
For many of our clients when they first come to us, they are often preoccupied with a vast array of questions pertaining to how separating from their spouse is going to affect their lives.
Possibly you might find that you have similar questions such as:
What will happen to my children?
Who is going to be the one to live in our house?
Who will get the vehicles ? The bank accounts? Our other property?
How are the bills going to be paid?
What about our pensions and other retirement funds?
What about alimony or spousal maintenance ?
How does child support work and do we both have to pay it?
An easy-to-schedule meeting with one of our firm's experienced law professionals can put many of your doubts to rest quickly and help you begin planning for your life after your dissolution is finalized.
The King County family law lawyers with our firm are highly-competent with years of experience helping families like yours overcome the complex difficulties that frequently accompany a divorce.
Experienced and Dedicated Divorce Attorneys in King County, WA
The skilled lawyers on our team have dedicated their practices to Washington State divorce and related issues. We will provide you the personal attention you deserve along with the best possible legal advice. We are constantly monitoring changes in the laws so that we can be the best possible advocates for our clients.
Our firm has a dedicated team of legal professionals who understand exactly what's at stake in your case. We value the chance to help our clients handle life-changing issues, such as those involving temporary and permanent child custody, temporary and permanent child support, parenting plans, use of property, use of vehicles, community and separate property rights, spousal maintenance (alimony) and allocation of marital debts.
Skilled and Respected Family law Lawyers in King County, WA
In Washington State, an attorney from our team can provide you with legal advantages that you might miss out on if you decide to go to court without a good lawyer by your side.We are dedicated and results-oriented. During your initial contact us, we will work with you to develop and implement a strategic plan designed to achieve your most important goals.
Separation can be a rocky road, especially without the benefit of complex case development and legal argument specifically tailored to some of Washington State's "hazy" or "gray" law standards, such as best interests of the children, fairness, appropriateness, or reasonableness, which can be interpreted to produce wildly different results under very similar circumstances, even in front of the same commissioner or judge.
We handle dozens of divorces every year, and we are extremely familiar with the local rules and the commissioners who will decide many of the important issues regarding your case during its early stages. Our experienced lawyers are also constantly honing and sharpening their skills and abilities to serve our clients most effectively.
As laws change, our knowledge base of how to best handle legal matters expand. We are dedicated to continuing legal education and focusing our attention to new developments from all over Washington State and even the United States. You can be confident in the abilities and advice of our knowledgeable team.
Our King County Divorce Lawyers are Dedicated to Providing you Exceptional Legal Services
We can help you with the following issues and more:
Child support modification matters
Legal separation matters
Paternity cases
Child visitation rights
Enforcement or modifications of all court orders
Marital estate cases
Divorces involving complex property and business evaluations
From very simple and completely uncontested divorces to extremely complex cases involving difficult issues requiring extensive litigation, our team has the resources and the experience to ensure that your case is successfully resolved. We're here to assist you with every aspect of your case during this emotionally difficult period.