Annulments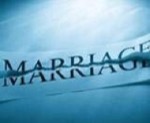 Sometimes we get calls from married persons who wonder whether they can get an annulment in the State of Washington. The answer is "no" because there is no annulment action in Washington. However, you can file a petition for a "declaration of invalidity," which is essentially the same thing. If a marriage is declared invalid by the court, it means that it was void from the start, and could not legally exist.
There are very few situations that qualify for this designation. You can't seek a declaration of invalidity if you're just not happy after a couple of months have passed since your wedding. To qualify for this petition, your spouse must be alive, one of you must be a Washington State resident, and one of the following must also apply:
One spouse was underage when the marriage took place.
One spouse was underage and did not have parental approval to marry.
One spouse was already married to another partner.
Both spouses are blood related.
One spouse was not capable of consenting because:

They were mentally incapable.
They were under the influence of drugs or alcohol.
They were forced or under duress.
One partner used frauds or threats to make the other person marry them.
If the marriage lasts long enough for one of the above examples to no longer apply, it is not possible to file for invalidity. For example, the couple is married long enough for the underage partner to turn 18.
If you would like more information about this topic, talk to one of our Washington State annulment lawyers and get the facts. While annulment may not be possible in your situation, you have other legal options at your disposal that we can discuss. Washington is a no-fault state, which means that it's relatively easy to pursue a divorce. One thing is certain: it's far better to deal with the emotional turmoil of a divorce than it is to live in an unhappy marriage for the rest of your life.
What Happens if the Court Declares my Marriage Invalid?
If you qualify for one of the above petitions for declaring your marriage invalid, and the court renders a decision in your favor, what happens next?
The ruling means that your marriage never really existed, but the court may still make orders common to divorce cases. This means that the court may render judgments concerning child support, child custody, spousal support (alimony), and property division. This means that both parents must support their biological children even if the marriage is deemed invalid by the court.
It's important to address these issues with your Washington State annulment attorney before submitting your petition to the court. You want to have everything in order before your "spouse" is served with court papers. Your case will ultimately be heard in your regional superior court, which is based on the county in which you reside. If you prove your case, a judge will sign the order and your marriage will be declared invalid.
Contact One of our Washington State Annulment Lawyers for a Free Consultation
Our Washington State annulment attorneys have more than 50 years of collective family law experience, and they can help you determine whether your marriage can be declared invalid. Contact our law office for a free consultation and get the facts about annulment. If there is no way to declare your marriage invalid, we can help you pursue other options like dissolution or divorce.