North Bend Family Law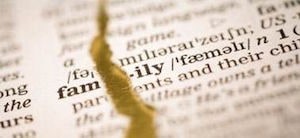 Do you have pressing questions regarding your Washington State divorce and are searching for an experienced team of North Bend divorce attorneys? Our North Bend family law lawyers can help.
Caring and Compassionate North Bend Attorneys are Here for you
We can understand how worried you must feel about going through a dissolution of marriage. You, as well as your loved ones (especially your children if any are involved), will go through a strong shift in how life normally operates on a day to day basis. Transitions like this can be difficult, but with the guidance from our North Bend family law lawyers to help see you through and answer your questions along the way, the outcome after your case is finalized, has a greater chance of being in alignment with your goals.
Our team is comprised of capable, compassionate North Bend family law attorneys who can provide comfort and counsel, by giving you straight answers to the questions that overwhelm you. It is more than likely that you have a significant amount of questions going through your mind, common questions we have heard from our clients such as:
How will the children be affected by this whole process?
Who's going to be the one to pay the bills in both of our names?
What if my spouse is acting belligerent and threatening? How can I protect myself and our children?
What about everything we have acquired during our marriage? What can I keep?
If I had inheritance passed down to me, how can I protect that asset?
Experience and Knowledge to Back you up on the Important Decisions
Our firm can provide the highest degree of expertise in the area of Washington State family law. Through our continuing education of new developments in these laws, you can also rest assured that you will be provided with your best options possible. Making the right decisions in your case from the start is important as it will eliminate that possible mistakes that could negatively affect your desired outcome. With the experience and knowledge that will be provided to you with our legal services, our North Bend divorce lawyers do our best to ensure that you find healing on the other side.
North Bend Divorce Attorneys who are Educated and Dedicated
In the state of Washington, lawyers fall into two categories: those who only pursue their family law practices as a sideline to numerous other areas, and those who are devoted to this area of practice and genuinely care about their clients. Our team falls into the category of those who genuinely care about you, and are constantly educating themselves on the changing and evolving laws that govern our state. With constant education on new developments, we can provide the best possible guidance on the decisions that will impact you and your loved ones for the years following the finalization of your case.
We are Compassionate, yet Aggressive When you Need it
Our compassionate North Bend family law lawyers will not only help you in making informed decisions, we will also aggressively protect your legal rights. While it's obviously best for everyone involved to arrive at clear and concise plans through amicable collaboration, some times it is not always this easy. For instance, in cases where your spouse is simply not reasonable or chooses to not play nice, we will aggressively pursue protecting your legal rights in the courtroom.
We Take the Time to get to Know you and Your Unique Circumstances
The North Bend family law attorneys that we employ are devoted to delivering their clients outstanding and devoted legal service. They approach complex, arguable legal standards, like what is in the best interests of the children, fairness, or appropriateness, with the background and education necessary to adapt those standards to your family's advantage, according to your particular circumstances.
Divorce Attorneys in North Bend, WA who Focus on your Family's Needs
Legal representation with the right attitude can make a tremendous difference to the final outcome of your case. We will never treat you like another number in the system. Our North Bend divorce attorneys respect you, and we are committed to providing solutions that best safeguard your family's unique interests.
To steer you effectively through the painful transition of your separation, we will focus on your individual needs and objectives. Our North Bend divorce attorneys offer legal guidance that most closely matches those needs, when it comes to highly personal issues like temporary and permanent child custody, spousal support and maintenance (alimony), the allocation of debts acquired through the marriage, among others.
Dedicated and Effective Family law Lawyers in North Bend, WA Will Represent you
Ranging from the simplest uncontested divorces to the extremely complex cases involving difficult issues requiring extensive litigation, our North Bend family law attorneys are here to assist you through this difficult time . Our first priority is always to sit down and listen to you, our client. You are in the best position to help us understand what is best for you and your loved ones.
After goal prioritizing, we'll develop a strategy that is uniquely tailored to achieve your key objectives. Our North Bend divorce lawyers have the resources and the experience to enforce your rights and successfully resolve your case.
Whether you need a custody attorney or need to modify prior court orders, we can help see you through. From our offices in Seattle, WA, we frequently assist divorcing spouses all throughout Western Washington and all of King County.
Our team handles all Washington State matters relating to: