Child Custody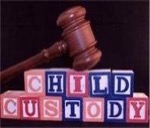 For nearly all of our clients with children, one of the most difficult and important aspects of their case is addressing issues related custody and visitation. This is particularly true when the parents are unable to agree on either custody or a set residential schedule. For these clients, it is by far the single most critical area of focus as they move through their divorce proceedings.
Over the years, our Washington child custody lawyers have learned that no one approach is appropriate for every client. In fact, every case is unique. We approach every case similarly. If the matter can be fairly, respectfully, and honestly discussed with the best interests of your children in mind, we always encourage this approach, especially at the onset of your case.
If such an approach is not possible, however, we aggressively fight for our client's legal rights in every aspect of the custody portion of their case . We begin every custody case by listening to our clients. After all, who knows your kids better than you? No one.
We will work closely, carefully, and intelligently to obtain a solution that is in the best interests of you and your children. Our Washington child custody attorneys handle all legal custody and parenting plan matters. Our legal team has the resources and the experience to assist you through this difficult and emotionally draining process.
How Does Divorce Affect Children? Our Child Custody Attorneys in Washington State can Help
The issue of how divorce affects children is an extremely complicated one. In addition to being very fact specific, there are so many different variables involved that it is difficult to discuss this topic in anything other than broad strokes. In our collective experience, however, there are number of factors that warrant consideration as your divorce begins to unfold.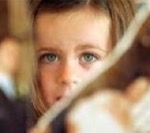 First, divorce invariably throws parents and their children into some form of chaos. The patterns and routines of daily life are suddenly and massively interrupted. The level of chaos and uncertainty varies considerably depending on a number of critical factors. Even in the best of circumstances, however, parents and their kids are under a great deal of stress when spouse divorce. The initial anxiety for kids as their parents separate can be particularly difficult.
According to many experts, because of the stress and the many changes that typically accompany any divorce, parenting skills typically decline, even if it is only for brief transitional period. And, while most of our clients are not in need of such services, our Washington child custody lawyers believe in employing mental health professionals for both parents and their children when the situation warrants it.
Stay in Touch With Your Children
A number of well-documented studies now strongly suggest that children of divorce may be more likely to have decreased physical health, decreased academic performance, and abuse alcohol and drugs. If you believe that your children are at risk for some of these issues, raise them with one of our Washington child custody lawyers during your initial contact us. In these situations, being proactive is the key.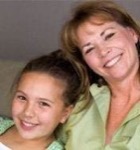 It is important to stress that all children react differently to the stress and anxiety of divorce. Many do not suffer any significant or lasting adverse affects, and about 75 percent of kids who have been through a divorce are reasonably well adjusted after an initial period of stress and anxiety.
As with anything, the key is simply to stay in touch with your children and not to be dismissive of their fears and anxieties. During our initial contact us, and throughout your case, the Washington child custody lawyer working on your case will discuss your children and tailor a plan that is specifically designed to address and maintain their well being.
Child Custody Lawyers in Washington State will Help Create a Plan That will Work for you and Your Children
We are aggressive and experienced Washington child custody attorneys and family law lawyers. Our state's laws are complex, and King County custody proceedings are often lengthy and difficult.
Over the years, our Washington custody attorneys have handled a number of complex King County cases. We will use our years of experience in family law matters in evaluating the specific facts of your situation and in providing legal advice that is specifically tailored to meet your family's needs and goals. We want to help you create a realistic and workable parenting plan that will work for you and your children.
If you are looking for dedicated family law representation, we encourage you to call our offices for a phone contact us. We can learn more about your situation and assist you in understanding the road ahead.
Our law firm understands that NOTHING is more important than your children. Call today to learn more about how we can help.