Finding A Washington State Divorce Lawyer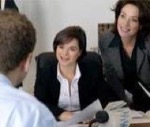 Nearly all family law cases, especially divorce, are accompanied by a high cost. This being the case, you may discover that you can lose your objectivity at some point during the process. During difficult times such as this, it is our duty to be the voice of reason. You need to be able to rely on our knowledge and experience because every divorce and family law case will eventually require making difficult decisions.
For example, it is critical that your family law attorney or divorce lawyer does not create unrealistic expectations. At times, lawyers must remind clients that the cost of litigation will exceed the value of the property in dispute, and thus only they will gain through litigation. If you've lost sight of what's in your own best interest, it is the attorney's responsibility to inform you of what you need to know in regards to family law, even if it is not what you want to hear. Our Washington State divorce attorneys will set realistic expectations for you, and always keep the best interests of you and your family in mind.
Divorce Attorneys you can Trust
An effective and compassionate family law attorney will do their best to help you navigate a manageable course through these rough and often unpredictable waters. And it is during difficult times that trusting and having a solid rapport with your lawyer will reap the greatest reward. This is because it will be easier to hear and accept difficult advice from someone in whom you have trust and confidence.
The decisions in your currently pending family law case will have repercussions for years to come, especially if there are children involved. From your initial contact us to the final ruling, the impact of how your case is handled and resolved can scarcely be underestimated.
In many cases, you are making decisions that will impact you for the remainder of your life. Our law firm is acutely aware of this fact, and that is why we firmly believe that the cornerstone of every case at our offices begins with the quality of the attorney-client relationship. Our attorneys and divorce lawyers pride themselves on being listeners first. Only after thoroughly understanding your specific needs can our attorneys begin to tailor an approach and build a plan to meet your unique needs and ultimate goals.
It's important that you ask questions, such as who will be handling the day to day details of your case, how easy or difficult it will be to reach your attorney when problems or crises arise, and what will happen on those occasions when you need to get a hold of someone after hours or on weekends? Will your attorney be there for you when it really counts?
Our Divorce Attorneys Focus on Straight Forward Communication
If you have other questions, do not hesitate to ask them. Each and every question you ask will receive a thoughtful and pragmatic response. The most prosperous attorney-client relationships are built upon honesty, integrity and straightforward communication from the very beginning of the relationship.
Over the years, our family law attorneys have litigated many matters throughout the state of Washington. We firmly believe that conflict is often best resolved through negotiation. When spouses are willing to work together and act in good faith, each party can choose the areas in which they are willing to compromise. If spouses are unable to compromise, the judge will decide, often arbitrarily, the areas in which each party will be forced and ordered to compromise.
When the two spouses can work together in good faith, they will almost always arrive at win-win solutions to seemingly difficult issues. They will also ensure that the issues most important to them are properly addressed and resolved to their satisfaction. And, invariably, the resolutions that they choose to create will achieve far higher levels of satisfaction than would result from any court-imposed orders.
Simply put, once your case reaches a courtroom, you lose control. The judge decides what is best for you as well as your children. As a result, some of the most important decisions of your life will be made by a stranger. In some cases, it can literally become a role of the dice.
And, while our divorce lawyers generally believe that most judges will make a sincere effort to do what is best for the people before them, the reality is that they must base their decisions on the information presented. They do not have time or the resources to get to know you or your children in any meaningful way. Often, they will rely almost entirely on the advice of an expert appointed by the court to investigate the family's legal matter and situation. In addition, the court's jurisdiction is limited.
When Possible, we will Generally Recommend Negotiation Over Court
No judge can be nearly as creative or compromising as couples who are committed to working together amicably. To put it simply, the judge is going to spread everything out in front of them, as evenly as possible based on his or her limited knowledge, and make the best legal decision based on the information they have been given.
That is really about as precise as they can get given the limited facts with which they are operating. On the other hand, divorcing couples working together have the ability make the same decisions in a more informed manner.
This is why our attorneys often recommend resolving issues through negotiation to the extent that mutually beneficial agreements can be reached, and letting the court rule only on those issues where this approach does not lead to high-quality results. Speak to a family law attorney or divorce lawyer from our firm today to see how we can help put our negotiation skills to use for you, whether you're located in Seattle, Bellevue, Tacoma, Everett or Olympia!
Aggressively Pursuing Litigation
Because the foregoing can sometimes be misconstrued, a final word about litigation is warranted. Our basic philosophy on the issue of litigation is simple. There is a time to negotiate. And this negotiation should occur in good faith, and it should be given an honest chance to work.
However there are some individuals that just cannot be reached, no matter how reasonable the situation. For whatever reason, they simply want to be unreasonable and combative. When the time to negotiate is over, you can rest assured that our legal team will aggressively pursue your matter in court.
Call for a contact us With a Divorce Lawyer
We would like the opportunity to earn your trust and help you with your proceedings. That's why we encourage you to schedule a contact us with a divorce lawyer. You can get a feel for who we are, answer your questions, and learn how our family law attorneys can skillfully serve you so that you can move ahead with your life.