Tacoma Family Law
Is a Divorce in your Future? Contact a Tacoma Family Law Lawyer Today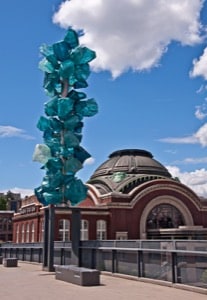 Laws are in place to protect you and your children's rights during the divorce process, and after. These laws can be difficult to figure out on your own, and serious questions may arise about what will happen to your family when you divorce is finalized. It's wise to have a Tacoma family law lawyer on your side when dealing with any issues that involve your children.
Our Tacoma family law attorneys work hard to pursue a positive resolution to every divorce case, while safeguarding your interests, and that of your children. There are often issues that arise during a divorce that can cause a tremendous amount of emotional strain on everyone involved. The goal of our Washington State family law lawyers is to keep you focused on the end-goal and keep conflict to a minimum.
Our Tacoma family law attorneys can assist you tackling issues such as:
Divorce
Domestic Violence
Child Custody and Support
Spousal Maintenance (Alimony)
Property Division
With over 50 years of combined experience, the lawyers at our Pierce County law firm are prepared to help you deal with any family law matter. Legal advice you can trust is what you need most while going through a divorce, and our family law attorneys can provide you with reliable counsel that you can trust.
Are you in need of a family law attorney in Tacoma? Contact us today for a free consultation. Our professional attorneys can provide you with answers to your most pressing questions.
Starting the process of a divorce can be very stressful and leave you with a lot of questions about what's going to happen to you and your kids. One of the numerous benefits of working with our Tacoma family law attorneys is that they will immediately begin relieving your stress by answering your questions and working towards a positive resolution.
As our Pierce County family law lawyers begin lifting the fog of uncertainty, your future will start coming into focus. We will achieve this by helping you to identify your goals and then helping you to formulate a plan to achieve them. We will remain at your side throughout your divorce negotiations, and in court, if that step becomes necessary.
Our Tacoma Family Law Lawyers Will Keep the Lines of Communication Between You and Your Ex Open
Divorce is never easy, and when children are involved, ii becomes even more complicated. A child's well-being is always the primary focus of Washington State family law. Unfortunately, despite their best intentions, a judge with little knowledge of you and your children's history could end up making the final decisions regarding custody and support.
We always say that nobody knows the needs of your children better than you do. So, it is very important that you retain a family law attorney in Tacoma who will protect your interests and make sure your voice is heard. Your lawyer should be willing to fight to protect what is in the best interest of your children. Our Washington State family law lawyers utilize their extensive knowledge and experience to protect your legal rights, and will aggressively fight to pursue your goals.
Start getting answers to all your questions today by talking with one of our knowledgeable legal professionals. Your consultation is free so there is no risk or obligation by calling us. We will give you information designed to help you ascertain if we are the right Tacoma law firm for you.
A positive outcome often depends on developing and sustaining a sound relationship with your Washington State lawyer. This must be a relationship based on mutual respect and trust. Whether negotiating with your ex, or taking your case to court, the relationship you develop with your divorce lawyer truly matters. Make sure you have a skillful negotiator and an aggressive litigator fighting to protect your interests by contacting us today.