Parenting Plan Modification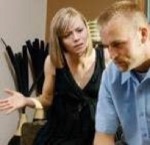 When parenting plans are first developed and memorialized in final orders, they are based on the specific facts and circumstances present at that time. Over time, however, circumstances often changes. In many cases, this makes the original order unworkable and obsolete.
In these circumstances, it is often advisable to revisit the issue and modify the original orders. This can even be accomplished if the original orders were entered in a different state so long as the appropriate jurisdictional requirements are met.
If you Have Questions About Modifying Your Orders, we can Answer Them
Our Washington State parenting plan modification lawyers are experienced and aggressive child custody advocates. We have a thorough understanding of child custody laws. It is also important to keep in mind that any proposed change in the order will be viewed by your judge from the perspective of what "is in the best interests of the child".
This broad and overarching principle guides every judicial decision regarding your children. If you have questions about whether or not your original order can be modified, we encourage you to call and speak with one of our Washington State parenting plan modification lawyers.
We will be happy to review and discuss the specific issues involved in your children's parenting plan and advise you as to whether or not we believe modifying the order is appropriate or even possible in under your current circumstances.
Modifying a Parenting Plan in Washington State can be Complicated
If you are seeking to have your current order modified, there are a few basic things that you need to understand. The first is that there are two different types of changes allowed for under WA family law statutes.
The first is generally known as a "minor modification," and it is generally defined as a changes that entail modifying in the current existing orders by 24 days or less. If the request to modify is more than 24 days, it is typically referred to as a "major modification."
The factors that a court will consider in either request are varied. In addition to a variety of factors provided for by our state's statue regarding modifying orders, the court can also take action whenever it determines that there has been a "substantial change in circumstances."
This substantial change in circumstances can take a variety of forms, but any experienced family law attorney should have a good feel for whether or not your specific circumstances warrant a review by the court. Get your questions answered and learn more about how we can help.
Caring and Compassionate Washington State Parenting Plan Modification Lawyers
Our law firm understands that nothing is more important to you than your children. As time from the date your original orders were entered progresses, we understand that what is in your child's best interests of changes too. Whether through unforeseen circumstances or through the natural progression of time, orders often need to be modified to remain current and appropriate.
Our family law team is caring and compassionate, and we understand that you are entrusting us with one of life's most important treasures: your children. We take this commitment extremely seriously, and we will fight to protect the best interests of you and your children.
Our Washington parenting plan modification attorneys encourage you to take advantage of our knowledge, skills, and resources when it comes to this issue. Give us a call now to learn more about our services and how we can help.
Talk to Experienced Washington Parenting Plan Modification Attorneys Today!