Divorce Laws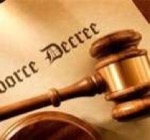 The divorce laws in Washington State are governed by statutes. Just about all of these critical statutes regarding the process of dissolving a marriage can be found in Title 26 of the Revised Code of Washington (RCW 26). As detailed throughout our website, the statutes governing family law and divorce provide more guidance than certainty when it comes to comprehending how a judge will interpret a particular set of facts. It is, therefore, essential to not only understand how the statutes work in harmony, but how they have been previously implemented by the courts.
As your family law and/or divorce attorney, it is our job to apply our dedication to these laws and the skills necessary to reach your ultimate goals in regards to your legal matter. Whether it is a matter of child custody, child support, or protecting your valuable assets, we will defend your rights by applying our knowledge of these Washington statutes. If you need spousal support after your separation, or in some cases even protection from an ex-spouse, we can help and provide contact us and assistance in all areas family law.
Call now to Speak With a Divorce Lawyer from our Team
For more information about these laws, please call our offices so we can answer your inquiries and discuss your case. There is no reason to pursue one the most emotional trials you may have to experience in life alone. You can be certain that if you retain our legal services, that you will have aggressive and knowledgeable representation standing by you through the entire process. We have family law offices throughout Washtington so it's easy to find a divorce attorney in Seattle, Bellevue, Tacoma, Olympia or Everett.
The law offices of Family Law Attorney Laurie G. Robertson offer a phone contact us with our toll free number: 844-923-2645
If you are contemplating divorce or need assistance with family law action, it is important to understand how the statutes below will relate to your specific facts and circumstances. If you are reviewing them on your own, they will provide some guidance as to how a judge should begin their analysis of your case.
If you have additional questions about the application of Title 26 to your specific situation, do not hesitate to give our offices a call today. We will be happy to discuss your case, learn more about your circumstance, and provide you with an initial assessment.
Title 26 RCW Domestic Relations
RCW Dispositions
Chapters
26.04
Marriage
26.09
Dissolution of marriage -- Legal separation.
26.10
Non parental actions for child custody.
26.12
Family court.
26.16
Husband and wife -- Rights and liabilities -- Community property.
26.18
Child support enforcement.
26.19
Child support schedule.
26.20
Family abandonment or nonsupport.
26.21
Uniform interstate family support act.
26.21A
Uniform interstate family support act.
26.23
State support registry.
26.25
Cooperative child support services -- Indian tribes.
26.26
Uniform parentage act.
26.27
Uniform child custody jurisdiction act.
26.28
Age of majority.
26.30
Uniform minor student capacity to borrow act.
26.33
Adoption.
26.34
Interstate compact on placement of children.
26.40
Handicapped children.
26.44
Abuse of children.
26.50
Domestic violence prevention.
26.52
Foreign protection order full faith and credit act.
Do you Have Questions About These Dispositions?
Please do not hesitate to call us with your questions. Understanding the complexities of Washington family laws can be confusing to say the least, and emotionally taxing. We are here to help see you through!