Tacoma
Family Law Attorney Laurie G. Robertson can Help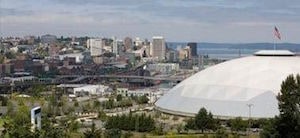 If you are nervous or worried about dissolving your marriage, let one of our compassionate divorce attorneys assist you during these difficult times. Divorce can be a complex situation to handle on your own, especially if you are unfamiliar with Washington State family law. With the aid of an experienced divorce attorney, you can have all of your concerns addressed and all your questions answered, giving you peace of mind knowing that you will receive the guidance you need through this difficult time in your life.
We are Here to Answer Your Questions
Chances are, you have a variety of pressing questions such as:
My children want to stay with me - can I have temporary custody until things are finalized?
Can I prevent my spouse from spending money from our bank account?
How will our assets be divided, and how can I protect my inheritance?
What if my spouse runs up new debt after we are separated? Will this affect me and my credit?
Having Firm and Effective Legal Guidance From our Lawyers Over Attempting to Handle Your own Matters
Much of the time we have clients come to us entirely frustrated and concerned that they may have made matters worse after attempting to file their own divorce. It is not uncommon to be tempted into searching for online do-it-yourself marriage dissolution options, thinking that it might be a seamless process to represent yourself and fill out your own forms.
Divorce is actually quite a complex task when you take into account the complexity of Family law in Washinton. Having proper legal guidance from a seasoned divorce attorney is essential, and you can rest assured that you will not be putting the issues that matter most on the line. Issues regarding child custody, your hard earned valuables, the support you need in order to get back on your feet, and so much more.
Call for Your Initial Divorce Attorney Contact us
Our attorneys in Tacoma are compassionate and genuinely care about client needs. We want you to have the legal council that you deserve during such life altering circumstances. After meeting with us, you will have a better understanding of what legal options you have and how our attorneys can assist you, giving you a fighting chance of achieving your ultimate goals when it comes to yourself and the ones you hold dear.
What you can Look Forward to When you Meet With us
When you seek our legal guidance you can be confident that we will put our decades of combined legal experience to use in achieving your objectives. You will receive only the most professional and personalized service, as well as a strong level of communication when it comes to educating you, going over all of your options, and answering your questions. We will help take the pressure of uncertainties off your shoulders so that your focus can be geared towards planning for better and brighter future for you and your family.
We Will be Here for you, Even After Your Divorce has Been Finalized
Things can change for you or your ex spouse in the days that follow any divorce. This means that modifications to court orders are sometimes required, in which case your divorce attorney will be here to assist. Following the finalization of your case, you may also need extra guidance when it comes to sensitive areas regarding counseling for yourself, or your children, or you may even need help with financial matters. Over the years, our family law attorneys have established a reliable list of informative resources that can help you get your life moving in a better direction.