Uncontested Divorce
No court appearances
We handle everything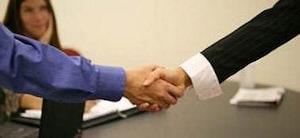 Uncontested divorce essentially amouonts to a negotiated or an agreed upon Decree of Dissolution. You and your spouse come together amicably and decide what is best for the interests of your family.
Our Uncontested Divorce Lawyers Will Handle the Details
For situations such as this, you and your spouse simply make all of the critical decisions with regard to how your marriage will end, while we handle everything else. No doubt, this is the simplest and easiest way to facilitate the divorce legal process. This is also the most efficient and the most cost effective way to dissolve your marriage. The process begins by answering a few initial questions, and once you fill it out and return it to us, a divorce attorney will take it from there.
It generally only takes a week or so for us to draft the first set of orders, which we then review with you, making any final revisions that may be necessary. Once all parties are in agreement, we make sure that everything is properly filed and recorded for the courts.
The entire process usually takes about three to four months. The reason that it takes this long is because there is a 90-day waiting period from the date of the initial filing before the final Decree of Dissolution can be filed.
This is the Best Option When Going Through a Divorce
This method of dissolving one's marriage is easier emotionally for all parties involved. While it is true that divorcing in general is not an easy thing to do, the process is made so much more simple when the both spouses that decide to go their separate ways can come together and make decisions that benefit the family as a whole, with the help of a knowledgeable divorce attorney focused on family law in Washington. This is especially true when children are involved. Often sensitive topics such as child custody and child support will be discussed. Another topic that sometimes causes emotions to run high are issues concerning how personal property and assets will be divided.
No matter the situation, having an experienced divorce attorney by your side will allow you to rest assured that we will find an effective solution for your family's well-being. In a perfect world, it would be great if both parents are always in full agreement, but for those occasions where there are bumps in the road to decision making, having a compassionate divorce attorney will assist with effective negotiation skills to help keep the process as smooth and easy as possible. We understand that it is important for you to remain positive and cooperative, and our team will be your family law legal advocates in helping you achieve this.
Affordable Divorce Attorney
In addition, it is much easier financially. Do you know someone by chance, maybe a friend or a family member, who has spent a fortune just to get their marriage dissolved? When separating spouses do not get along and can't come together to make decisions, the cost for dissolving a marriage can add up significantly with resources being spent towards litigation and time spent in court. If uncontested, there's no need to take a step into court.
The Process is Much Quicker and Efficient
The process of dissolving your marriage is much faster and efficient. From start to finish, it typically takes about three to four months. While this may seem like a while, the alternative route of non-amicable spouses separating can take years.
Our Divorce Lawyers are Experienced and can Make the Process
Family law attorney, Laurie G. Robertson and her team of experienced divorce attorneys, can help you learn more about these services. Please give us a call or use our questionnaire form today if you have any questions.
From our main offices here in Seattle, the skilled lawyers from our team handle dozens of these types of divorces and family law matters every single year. Our experienced Washington State uncontested divorce attorneys can handle your situation as well, allowing you to breath easier knowing that all the little details will be taken care of in an efficient and professional manner. We encourage you to call us so we can learn more about your needs and how we can help. Call now to speak with a family law lawyer from our team today!
Contact the Uncontested Divorce Attorneys in WA State From our Team Today for Your Contact us!
Remember, this type family law matter is really nothing more than a negotiated or an agreed upon final resolution. Easy, cheap, inexpensive and / or affordable divorces are available in WA. Call now to learn more about our legal services. Our Washington uncontested divorce attorneys can help make the process to end your marriage as easy and seamless as possible! 844-923-2645.