Seattle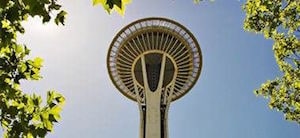 Confused about your legal rights and need to hire experienced Seattle family law lawyers quick?
Do you have a lot of questions that need answering by knowledgeable Seattle family law attorneys?
If you are about to undergo dissolving your marriage, and you've been reading information about WA divorce law, you may be having difficulty finding answers to the crucial questions you are facing. As experienced Seattle divorce attorneys, we know that people facing this situation are bombarded with unreliable, usually inapplicable but well intended advice from friends, online divorce information websites, and even books full of legal forms. Our Seattle family law lawyers understand your frustration with the lack of cut-and-dry rules in situations that matter so much. You may have pressing questions such as these:
How does my separation affect my children?
Will there be child support?
Can I still live in your house?
Will I be able to keep my car or access my bank accounts?
Who's going to pay the mortgage, car payments, and other bills?
Not knowing these fundamental issues can make you feel like your life is disintegrating. You need the advice and support from competent Seattle family law attorneys to help you handle important concerns, like temporary and permanent child custody or parenting plans, child support, community and separate property rights, spousal maintenance (alimony) and allocation of marital debts.
What can Seattle Family law Lawyers do for you?
Our Seattle family law lawyers are here for one purpose: To guide you successfully through one of life's most difficult transitions, your dissolution of marriage action. The laws that govern the dissolution of marriage are complex, and the Seattle divorce lawyers with our firm offer extensive practice experience and continuous study of new issues in this area.
The legal professionals on our team believe in compassionate empowerment. We understand how lost you may feel, and we know that knowledge can ease your mind. Good Seattle family law attorneys can help bring order to the chaos, by giving you the information you need, to make the important choices you face.
Our Divorce Attorneys in Seattle, WA will see you Through the Conflict of Your Divorce
We will help you identify each issue in your case, and then, step-by-step, explain the actual process that you will go through. Our firm will assist you in developing reachable, reasonable goals, always with an eye toward improving your life after your marriage dissolution is complete. The dependable advice you'll get from our firm of experienced Seattle divorce lawyers can see you through the conflict of divorce and help you land on your feet in a more satisfying life when you reach the other side.
Can your Seattle Family law Attorneys make Divorce Easier?
Hiring one of our experienced Seattle divorce lawyers won't mean that you'll automatically wind up in extended court litigation. In fact, the Seattle divorce lawyers with this firm believe that the best results often come from a blend of skillful negotiation and selective litigation on issues that can't be settled. The lawyer who handles your case here will offer the benefits of our collective knowledge of WA State law and the innovative solutions that we have formulated over the years – solutions which often offer results more desirable than those that can be obtained in full-scale, contentious court battles.
Talk With an Attorney Today!
Our Seattle divorce attorneys understand that the separation from your spouse includes sensitive situations that can affect your serenity and the happiness of your children. While artfully designed settlements can begin a healing process that may restore a measure of harmony to your family's interactions, nasty court battles have great potential to impair it. For that reason, our Seattle divorce lawyers rarely recommend litigation as a first course of action, and we are pleased to offer progressive alternatives for you to consider, such as negotiated, mediated, or collaborative divorces.
Our Family law Lawyers in Seattle, WA Will Protect Your Rights
On the other hand, our legal team will not hesitate to aggressively pursue and protect your rights. We will act quickly to stabilize your situation after separation, by promptly seeking orders for temporary relief that last during the pendency of your case, on time-sensitive issues like child custody, child support, property use, and temporary maintenance/alimony. Taking care of these issues in a quick manner helps you avoid problems with schools, banks, and impending expenses.
Should your spouse refuse to negotiate in good faith on permanent issues like parenting plans, the allocation of community and separate property, or the division of debts, our Seattle divorce attorneys will fight hard to protect you, your children, and the things that matter most to you. You will have the protection of seasoned Seattle divorce attorneys who know the laws of our state, know how the court system works, and approach litigation with experience, competency, and confidence.
Call today, and schedule a contact us with a team who cares about your future! (206) 686-3273
We represent clients in the following matters of marriage dissolution:
All Seattle divorce matters
All Seattle family law matters
Seattle legal separation matters
Seattle paternity cases
Seattle child visitation rights matters
Seattle modification and enforcement of all court orders
Large marital estate cases
Complex property and business division cases