Bellevue
Do you Need More Information on Family law in Washington or are Looking for an Experienced Divorce Attorney?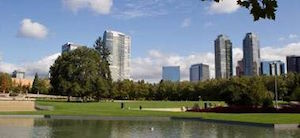 If a divorce is looming in your future, we understand that you can quickly become overwhelmed by the unanswered issues that seem to multiply with every passing day.
Of course you can find snippets of information on divorce and family law that may or may not apply to you, including an abundance of divorce advice from marginally-reliable sources online or from friends, neighbors, and colleagues. Everyone you encounter may have suggestions on how to handle your divorce.
Do you Have Questions About Getting a Marriage Dissolution in Washington State? Our Family law Attorneys can Help
We understand how confused and overwhelmed you may feel, and we know that your relatives, co-workers, and even self-help groups that provide forms for marriage dissolution or publish information online, generally have the best intentions. But more often than not their efforts simply won't help you progress towards what you are attempting to accomplish. It's possible for you to make some progress amid a frustrating absence of identifiable, cut-and-dry rules - but chances are you will not achieve your ultimate goals.
Looking for legal experience and representation from a divorce attorney that can help you achieve your objectives? Call now to speak with one of our experienced attorneys: (425) 974-1004
Dependable Legal Counsel
As an initial step during a dissolution of marriage action should be to schedule a contact us with one of our well-seasoned Washington family law attorneys so you know exactly what your rights are. We don't just handle divorce as a sideline. Our divorce attorneys are thoroughly experienced in practicing before our state's courts, and we constantly monitor new developments in WA State family law.
An individual who is not knowledgeable on our state's unique laws cannot provide the dependable assessment and legal counsel that you will receive from us. You will work one-on-one with an experienced divorce attorney in Bellevue to help ease your mind while discussing best advice on your crucial questions, including these:
How will divorcing my spouse affect my children? Will child support payments be needed?
Will I be able to stay in the house we bought? Which vehicle can I use? Can I spend money from our bank accounts?
Who will be responsible in paying the mortgage, car payments, and other bills?
Scheduling a contact us with our firm right away can help you avoid any costly mistakes that could have an adverse impact on your legal rights. Working with a capable divorce attorney can help you stave off immediate uncertainty and problems with third parties, like schools and banks, by seeking "orders for temporary relief." Your lawyer obtains these temporary orders to adjust what you legally can and cannot do while the divorce case is pending, on important, time-sensitive issues like child custody, child support, property use, and temporary maintenance/alimony, among others.
Long-Term Solutions
Family Law Attorney, Laurie G. Robertson and the professionals at our firm endeavor to guide you successfully through one of life's most difficult transitions - your dissolution of marriage. Our team will work closely with you to identify unique issues in your case, and your divorce attorney will explain the process in detail, as well as how the proceedings will occur. We strive to clarify your understanding so that the goals you set can help you achieve the best outcome for yourself and your family after all is said and done.
Our firm employs only the most reliable divorce attorneys in Bellevue, meaning they are proficient trial lawyers, with extensive litigation experience in the Washington State court system. An attorney with our group comes prepared to aggressively pursue every available legal avenue to protect your rights, ensure the well-being of your children, and secure the issues that matter the most to you.
We firmly believe that a compassionate family law attorney should endeavor to utilize negotiation expertise to reduce the need for full-scale litigation. We rarely advise contentious court action as a first-choice strategy. Through extensive experience we have realized that in-court divorce battles only increase stress, and have a significant psychological impact that can be damaging to both you and your children. It can also create resentments between you and your spouse that may prevent the two of you from carrying on amicably in future matters, such as parenting plans.
What you can Expect From our Divorce Attorneys?
In order to reach the best possible outcome based on your situation, the attorney who handles your case will advise you of all available methods of achieving your goals. We may propose a versatile course of action, blending artful negotiation with selective litigation on issues that cannot be settled advantageously. We can provide you with access to the combined knowledge and expertise of our firm's professionals and the benefit of progressive solutions, closely-tailored by our innovative groups to achieve your desired objectives.
Negotiated settlement agreements, secured by our skillful attorneys, can include inventive arrangements, and we can often achieve end results more beneficial than those available from courts, which are limited to enforcing the rights made available under the law. The legal professionals with our firm can also arrange to have your case mediated by a third party, who will provide an independent assessment of the likely in-court success of each of your legal contentions.
For clients who desire to remain on the best possible terms and craft flexible provisions that benefit all family members, particularly where children are involved, our attorneys can arrange your participation in a Washington State uncontested divorce, a process in which you and your spouse agree to cooperate in negotiating a fair settlement that is truly unique and functional for your family.
Talk to a Lawyer who Listens First - call now to get the Personal Attention you Deserve!
Call today, and schedule a contact us with an experienced divorce attorney in Bellevue who can provide a range of options and dependable guidance throughout your Washington State case!
Below is a list of issues that we can help you with:
All Bellevue divorce matters
All Bellevue family law matters
Bellevue legal separation matters
Bellevue child visitation rights matters
Bellevue paternity cases
Bellevue modification and enforcement of all court orders
Large marital estate cases
Complex property and business evaluation cases