Everett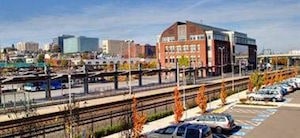 If you are seeking marriage dissolution assistance and are unsure of where to turn, don't hesitate. Speak with an experienced divorce attorney right away.
Our Attorneys in Everett are Here to Give you the Help and Legal Guidance you Need
Like many of our clients, you probably have many questions that you would like to have answered. Divorce is never an easy situation for anyone, but with the help of Family Law Attorney, Laurie G. Robertson, the process could be made as seamless as possible. Perhaps you have common questions that we can help answer, such as:
Who will be allowed to stay in our home?
Can our children decide who they would like to live with?
Can I still drive my vehicle?
How can I prevent my spouse from taking our shared possessions?
Will I still be able to use our bank account?
Who will be the one responsible for paying the bills?
Our Team Will Provide the Answers you Need
Being overwhelmed by well intended advice from family and friends is not uncommon, however, with so many important issues at stake such as custody of children, spousal support, and how your important belongings will be divided, it simply is not worth the risk of trying to handle divorce on your own. Mistakes will likely occur with the paperwork that needs to be filed with the court, or time deadlines being met, which will end up costing you more financially and emotionally in the long run.. It is the duty of our skilled attorneys to help you during the resolution of your case effectively while meeting your objectives.
How Your Divorce Attorney can Make it Easier for you
Our divorce attorneys in Everett are compassionate and we understand that you are going through a difficult time in your life. It is for this reason that we encourage you to contact us to get your questions answered as soon as possible. After your first conversation with us, you will have a better understanding and clearer direction of how you would like to proceed with your divorce. If you decide to hire us to represent you, you can rest assured that you will have a strong and experienced divorce attorney that will be with you throughout your case, defending your rights and helping you to achieve your ultimate goals.
We are Experienced, Aggressive and Affordable
Our affordable payment plans ensure that you will feel confident knowing that having a reliable divorce attorney and strong legal representation doesn't have to cost a fortune. Our dedicated team of lawyers can help you with seasoned negotiation skills while coming to terms with your ex-spouse in making important decisions. Or, in cases where he or she is not so amicable, we will combat this with our effective litigation skills. Whatever the case may be, our experienced divorce attorneys will fight for you during the entirety of your marriage dissolution.
Need legal representation with any of the matters below? Speak with an attorney today if you need help with:
Everett family law and all divorce matters
Everett legal separation
Paternity cases
Everett child visitation rights
Everett modification / enforcement of court orders
Large marital estate cases
Complex property and business evaluation cases
Our Divorce Attorneys are With you for the Long Haul
Even after your case has been finalized, there remain decisions to consider when embarking on a new life. You may need the help of a realtor in your area, or need extra guidance from experienced counselors. Over the years, our family law attorneys have accumulated an extensive list of informative resources to help our clients get a fresh start after such a difficult, life altering situation. We are with you for the long haul.