Redmond Family Law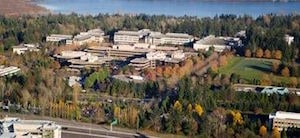 Looking for Redmond divorce attorneys to help you dissolve your marriage? Looking for an experienced and affordable lawyer? Get the personal attention your case deserves!
Family-Friendly Solutions
Our caring Redmond divorce lawyers know that a "dissolution of marriage" action can throw your family into confusion, leaving you overwhelmed with questions about how it can affect your children, your property, and so many other aspects of your life.
Hiring an attorney may be the last thing you want to think about, but one of our experienced, caring Redmond divorce lawyers can help you cope with the changes you're facing and quiet your fears about intensely sensitive issues like temporary and permanent child custody / child support, parenting plans, allocation of community and separate property rights, use of property, use of vehicles, and spousal support (alimony/maintenance).
Your Needs are our Focus
While some lawyers practice in a variety of areas, we don't spread our resources thin. The Redmond divorce lawyers we employ have committed their careers to practicing family law and issues affecting divorcing clients. We offer the expertise acquired through years of practice and continuing education. Our team diligently follows developments in divorce laws across the country to better address your specific needs.
We view you as more than a mere client. Our Redmond divorce attorneys enjoy helping families successfully weather a marital dissolution. We respect you as a person who values your family above all else, and we employ every tool we have to help insulate you, your children, and other loved ones from the natural stresses of this difficult life circumstance.
Maintaining Good Communication is Vital
Our Redmond divorce lawyers place the highest importance on maintaining good communication with you throughout your Redmond divorce. Professionals with our firm take time to make sure that you understand the legal issues in your case. Our Redmond family law attorneys seek your contributions as we clarify your goals together. Finally, we communicate with you often as your case goes forward to ensure that we stay on the same page.
Even after completing your case, we will continue to be there when you need to talk. You can rest a little easier, knowing that you can call on the Redmond family law attorneys with our firm, anytime you need help making your way afterwards.
Skilled Divorce Attorneys in Redmond, WA
Divorce is typically never an easy situation, but experienced Redmond family law attorneys can help simplify your role. Once you've worked with one of our meticulous legal professionals to establish clear goals and determine a legal strategy, you can move smoothly toward attaining them with the support of our knowledgeable team.
Our Redmond divorce attorneys are veteran litigators who have successfully guided many clients through the complexities of WA State marital dissolution. The Redmond family law lawyers we employ possess a deep understanding of the laws that govern dissolution of a marriage, and we know how to skillfully sculpt legal arguments that most favorably fit the facts of your case to Redmond's unpredictable legal standards, like the best interests of the children, fairness, or what is appropriate under the circumstances. While we can't promise your results, but we certainly can promise that you'll receive the very best effort available.
Dedicated Family law Lawyers in Redmond, WA
Our Redmond divorce attorneys are dedicated to giving you solutions designed to suit your individual needs. The Redmond family law attorneys with our firm offer something that others cannot: When you opt for our legal services, you get a skilled lawyer supported by the collective understanding and know-how of our entire team.
With that kind of experience backing up every one of our clients, our versatile Redmond family law lawyers are able to develop innovative solutions, uniquely designed to fit the individual facts of your particular case. We aim for excellent results that ease you through difficulties presented by the typical marriage dissolution case.
Powerful Legal Representation
While our lawyers are seasoned, assertive court litigators, we begin with the premise that a full-scale court battle is unnecessary and even undesirable in your case. We prefer to settle issues, resorting to the court only when we need to, because our considerable resources often enable us to craft agreements that give you results superior to those you could get from a court.
It is our intention to not only to save you the expense of court action, but also to save you and your family members the additional stress that goes along with litigation. Especially where children are involved, our Redmond divorce attorneys believe it best to proceed in the least stressful way possible.
However, the approach taken by our Redmond family law lawyers is only "soft" on you and your children. We are aggressive defenders of your interests, whether we are in negotiations or in the courts. If your spouse is the sort who will not agree to reasonable demands set forth by you, we will promptly offer up the alternative: a tough lawsuit that rigorously demands court action.
Call now to get the Personal Attention you Deserve
Call our office today, and schedule an opportunity to meet with one of our caring, competent Redmond family law lawyers, and begin working on your personalized solution! 844-923-2645.