Mercer Island Family Law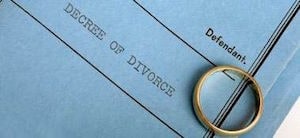 Going through a dissolution of marriage is never an easy situation for anyone, particularly when there may be children involved. If you are looking for experience and dedicated guidance through your Washington State divorce, please give a call today.
It's true that when most clients first contact an attorney at our offices, they are filled with anxieties and fears. This is pretty understandable, and you quite possibly to are experiencing doubts and have questions similar to the following:
How will me separating from my spouse affect the kids?
Who will have custodial rights?
Will how much I make have an affect on whether or not I will be able to have custody?
What about all the assets we have acquired together?
Who will be able to keep the house and vehicle?
We have joint bank accounts - am I allowed to still use the funds?
Is spousal maintenance an easy thing to get, especially if I have been a stay at home parent for years?
Who is going to pay all the shared bills?
Our team is here to help you get these and many other important questions answered. We're here to help you get things stabilized. The complexities of Washington State's laws can be hard to follow without experienced guidance. When time is flying by without information or progress, not knowing what will happen can be a devastating feeling.
Family law Lawyers in Mercer Island, WA who are Genuinely Concerned About Your Life
Break free from your fear and grief by contacting one of our compassionate Mercer Island divorce lawyers for today for answers. A skilled lawyer from our firm can help you through this difficult, traumatic situation. Our Mercer Island divorce attorneys are interested in doing more than just the bare minimum necessary to get you through your dissolution. We apply every effort to assure your peace of mind and your quality of life after your case has been finalized.
Get Answers to Your Questions Fast!
Our Mercer Island divorce lawyers are easy to understand and will provide you with options and expert advice. Experience matters when so much that you hold dear is at stake. We know that it's so hard to reach out for help especially when you feel you can afford legal representation. The Mercer Island family law attorneys from our firm want you to know that you will be treated with respect and given the opportunity to receive the help you need.
We will take the time necessary to ensure that your questions are answered to your satisfaction. Our Mercer Island divorce lawyers believe that your time is worth as much as ours, and we strive to spend it clarifying the issues you need answers to. We work hard to help you feel back in control of your life.
Our Mercer Island divorce attorneys won't greet you with a dismissive attitude. We know that you want to understand the steps you're taking in the process of your dissolution. That's why when it comes down to personal issues involving your children such as child custody, child support, asset division, spousal support and more, we will educate you through the entire process.
We Will Take Fast Action to Help Stabilize Your Life
You can rest assured that we will take fast legal action to stabilize your life. One way our Mercer Island family law lawyers do this is by seeking "orders for temporary relief" on vital, time-sensitive issues.
Although temporary court orders last only during the pendency of your case, they can help you avoid common problems that may arise with your children's schools or your bank accounts, once your spouse finds out that a marriage dissolution is underway. Once temporary matters are settled, a skilled lawyer from our team will be meticulous in discovering issues and crucial evidence that may affect your case.
We will ensure that you know clearly where you stand and what you can reasonably expect to accomplish in your proceedings. One what we do this is by setting clear and reasonable goals. You may also depend on us for not wasting your time or money on pointless litigations. When the going gets tough, we will aggressively protect your legal rights in a courtroom. But when at all possible, we shall rely on our years of sharp negotiation skills to resolve matters outside of court.
Divorce Attorneys in Mercer Island, WA who Know When to Fight, and When to Negotiate
Our Mercer Island family law lawyers know when to negotiate and when to fight , and we'll make sure that you do, too, because one of our jobs is to avoid wasting your time and financial resources. Such resources are better spent on improving the life for you and your children after your case has been finalized.
You can be confident that our legal professionals will be taken seriously in settlement negotiations. While we are happy to offer innovative settlement concepts to address issues, we are anything but sheepish. We'll fight aggressively for your rights, with a swift resort to the courts, if it appears that your spouse will not negotiate in good faith. Mercer Island divorce lawyers from this firm are all well-seasoned litigators who only go to court planning to win.
We Support you, Even After Everything is Said and Done
The Mercer Island divorce attorneys with our firm do not consider your situation to be over until you are settled into a new life. Throughout the years, we have gathered extensive lists of community resources to aid our post-divorce clients. Our Mercer Island family law lawyers endeavor to help clients move past this rough patch in their lives and into a successful new one.
Talk to a Mercer Island Divorce Attorney who Listens First
Give us a call today, and schedule your first meeting with one of our caring and dedicated Mercer Island divorce lawyers! 844-923-2645.
Below is a list of just some of the matters we can guide you through:
From easy uncontested cases to extremely complex ones involving difficult issues requiring extensive litigation, our Mercer Island family law attorneys are here to guide you through. Our first priority is to listen to what you have to say about your unique circumstances and help you prioritize your goals.
Next, our Mercer Island family law lawyers will develop a strategy that is uniquely created to achieve what is best for your needs. You can be certain that we have the resources and the experience required to enforce your legal rights and successfully finalize your case.
Mercer Island Family law Attorneys who are Committed to you
The Mercer Island family law lawyers at our firm understand exactly what's at stake in your when going through something as serious as a marriage dissolution, and we're committed to helping you achieve your goals. Call today to learn more about your legal rights and options, and receive the personal attention that your case deserves.