Kent Family Law
We Offer Practical yet Affordable Solutions From Experienced and Effective Kent Divorce Attorneys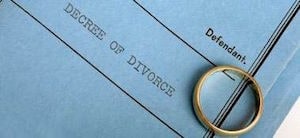 Our seasoned Kent divorce lawyers know that all-out war very seldom produces the best results when spouses are divorcing, especially if there happens to be children involved.
Good lawyers who have your best interests at heart will not push you into frivolous court battles that chew up precious resources and accomplish little. On the other hand, a good attorney also knows when going to court is necessary and will not hesitate to litigate your case when it is required.
The Kent family law attorneys with our firm continually strive to strike an appropriate balance between aggressive negotiation and utilizing the courts. We are skilled negotiators and also proficient problem solvers. If a true middle ground can be achieved through negotiation, we believe that it nearly always warrants discussion. Our Kent divorce attorneys also pride themselves on developing innovative solutions to complex problems.
When it is in the best interests of your and your children, we never hesitate to think outside the box. And, many of our cases are resolved in such a manner. Our team aims to produce functional and practical solutions that work well for everyone, at the least cost to you, in terms of time, stress, as well as money.
If Necessary, our Skilled Kent Divorce Attorneys Will not Hesitate to Aggressively Pursue Your Interests in Court
Let's face it. Negotiation isn't always possible. They are some people that you just cannot reach no matter how hard you try. In these instances, our Kent divorce lawyers will not hesitate to pursue your interests in court. We understand that every case simply cannot be negotiated. And, we never back down from a fight when our client's are in the right.
Our Kent family law lawyers are seasoned and talented litigators. We have may years of experience in King County's courtrooms, and we know how to deal with spouses that simply refuse to be fair or to truly consider the best interests of your children. Our Kent divorce lawyers work hard to resolve cases in a positive and amicable manner because we firmly believe that these kinds of resolutions and agreements, if achievable, are nearly always in the best interests of the parties, especially if there happens to be children involved.
But if it is truly necessary, our Kent family law attorneys are also skilled at litigation and are well-versed in Washington State's divorce laws, as well as King County's local rules and procedures. We know the law, and we know how to have your side of the story told in an effective and pragmatic manner. Our Kent divorce lawyers will aggressively pursue every available court remedy in order to protect you, your children, and your assets because we are acutely aware of what's at stake. It's nothing less than your future and the well being of your children.
Divorce Attorneys in Kent, WA who are With you Every Step of the way
Our Kent divorce attorneys are serious, compassionate, and dedicated advocates for all of our clients. We will navigate you through this complex and difficult process by setting goals that are realistic, and then developing a well thought out strategy to attain them. Our Kent family law lawyers will keep you informed and continually explore new options as your case develops.
We want to put you in the best position to make informed decisions about whether to continue negotiating or start preparing for trial. Our Kent family law attorneys will not leave you to sit and wonder about any aspect of your case, and our dedicated staff make communicating with you one of our highest priorities.
Family law Lawyers in Kent, WA you can Trust
We whole heartedly believe that it is essential to develop a solid working relationship based on trust as well as confidence. Our Kent divorce attorneys pledge to maintain a high level of communication with you , throughout your case, and well beyond, if you still need our assistance. In fact, we have often continued to assist clients long after their case has been finalized.
We also don't consider your case to be complete, until you have everything that you need to start moving forward again. Our Kent family law attorneys have spent years developing community contacts and resources, and we want to assist you in any way that we can. We are also here if you need to modify some aspect of your final orders down the road.
For Experienced Legal Representation, call us Today
Call our office today, and set up a time to consult with one of our experienced Kent family law lawyers. Let us help you stabilize your current situation and then develop a strategy that will allow you to meet your most important goals. Talk to a Kent divorce lawyer today! 844-923-2645.
Whether marriage dissolution case involves relatively simple and straight forward issues or involves extremely complex issues regarding assets and children, our team has the resources and the experience to ensure that your case is successfully resolved.
If you have questions regarding your particular situation, we encourage you to call our offices for a contact us. One of our experienced Kent family law lawyers will be happy to review your case and then explain how we can help.
Below is a list of different matters we offer our professional services for: