Kirkland Family Law
Are you Facing a Washington State divorce in King County and are Looking for a Knowledgeable Lawyer who Cares About You and Your Children?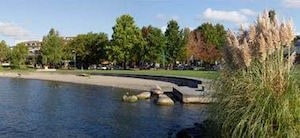 Our Kirkland divorce attorneys know how easy it is for you to become overburdened with worry when you can't find solid answers to your simplest questions about what to do or what to expect. We understand that new issues arise for you daily, making you feel more and more out of control as your case progresses. You may be asking yourself questions similar to:
How will this separation affect my children? Will there be money for child support?
Can I stay in my house?
Will I be allowed to keep my car?
Can I spend my bank account money without my spouse's permission?
Who's responsible for paying the mortgage and all the other bills that were in both or our names?
You can't operate too long in this type of situation without valid information on these essential matters. Right now, your most demanding question may be, "Where's the best place to find answers to get me through all of this?" If you are looking for straight talk and real answers, our Kirkland divorce attorneys are here to help you understand your legal rights and options.
The Kirkland divorce lawyers in our firm of compassionate, knowledgeable legal professionals know that you very likely have already been subjected to much well-meaning but conflicting advice from your friends, neighbors, co-workers, online informational websites, and even legal form instructions. It's great to know that people care, but where does all that friendly advice really leave you?
In the dark, that's where. After all of it, you still have no real idea where you stand in your situation. You're still worried that you'll look out and discover your car is gone or that a knock will come and you'll be kicked out of your house. Still embarrassed at the thought that you could try to pay for groceries and your card might be declined. Still terrified that you'll go to pick your children up from school and discover that your spouse has taken them. What can you do?
You need to act now to bring your situation under control, and while that may sound difficult, it can be as easy as calling to schedule a contact us with one of our experienced Kirkland divorce attorneys.
Let our Family law Lawyers in Kirkland, WA Help you Take Back Control of Your Life
If you've been searching the internet for help with divorces, one of the most significant life transitions you may ever face, then by now, you probably realize that many websites offering this type of information or free forms are aimed more toward attracting advertisers than they are toward providing you with a solid understanding.
The Kirkland family law lawyers with our offices are dedicated to alleviating the uncertainty that can be so overwhelming after your separation. One of the most effective remedies that our caring team of Kirkland divorce lawyers has found to clear up your confusion is dependable, authoritative legal knowledge, applied with expertise to address your unique concerns.
Experienced Kirkland family law lawyers from our firm can brighten your divorce prospects, illuminate your understanding of the issues and the laws, and act as a beacon to guide your way in setting reasonable, reachable goals and taking necessary action to reach them in your Kirkland "dissolution of marriage" action. With leadership from one of our Kirkland divorce attorneys, you can see your way more clearly and steer your situation in the direction that you want it to go.
The Kirkland family law lawyers from our firm will show you how you can take action right now, by seeking court orders for temporary relief on issues like child custody, child support, property use, and temporary maintenance (alimony). Our Kirkland divorce attorneys move swiftly to help you obtain these temporary orders, which not only regulate your rights while your divorce is pending, but also provide fundamental security and help you avoid problems with schools, banks, and creditors.
Talk to our Divorce Attorneys in Kirkland, WA Today!
Our Kirkland divorce lawyers are here to help you reach your goals and assist you in building a bridge to your life after divorce. Call us toll free today: 844-923-2645
The attorney who handles your case will then turn attention to long-term goals. Our Kirkland family law attorneys work with you closely throughout the remainder of your divorce, to identify unique issues in your case, determine the matters that are most important to you, collect evidence which supports your claims, and plan a course of action best designed to get you what you want.
Our Kirkland family law lawyers will educate you on all available means of attaining your desired results, whether it be collaborative divorce, mediation, a negotiated settlement, or full-scale court litigation. Over the years, we have learned that there is no perfect path to resolving every Washington State family law matter. If there were, our Kirkland divorce attorneys would have written a book and retired. Many cases also "evolve" while the case is pending.
Through the lawyer you choose from our firm, you'll have access to the collective knowledge and experience of our entire group of knowledgeable Kirkland divorce lawyers. Together, our Kirkland family law attorneys are proud to have devised many innovative solutions, and we enthusiastically meet the challenge of keeping you out of stressful litigation, while effectively securing the results you want on permanent issues like parenting plans, allocation of community and separate property, division of marital debts, and permanent spousal maintenance/alimony, among other aspects as well.
However, the seasoned Kirkland divorce lawyers with our firm are no strangers to the courtrooms of King County. The skilled lawyers from our firm can be counted on to aggressively pursue your rights with equal enthusiasm, anytime that divorce court litigation is called for. Whatever the forum, our Kirkland family law attorneys always keep one eye on the ultimate goal - a smooth transition and a more satisfying life for you when the divorce is over.
Talk to a Kirkland, WA Family law Lawyer Today!
Need to find experienced Kirkland family law attorneys? Need results-oriented legal guidance? Call now, to schedule a contact us with a caring, compassionate, and aggressive Kirkland divorce lawyer who will work with you to get the results you need! 844-923-2645
We represent clients in the following Kirkland divorce and family law matters:
All Kirkland divorce matters
All Kirkland family law matters
Kirkland legal separation
Kirkland child visitation rights
Kirkland paternity cases
Kirkland modification and enforcement of all court orders
Complex property and business evaluation cases
Large marital estate cases