Federal Way Family Law
Are you Looking for Some Real Answers From Experienced Law Professionals Regarding Your Dissolution of Marriage Case?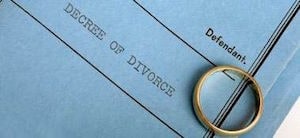 Are you wondering how you can possible get through your separation from your spouse without hurting your children emotionally? Or, are you uncertain of how property will be divided and if you can still drive the car and spend your own money from your joint account?
Uncertainty about the effects that divorce can have on children, property, and your usual lifestyle, can be incredibly stressful. With the skilled legal guidance from our firm, you will be educated about important issues such as these, and your mind will be more at ease as you move forward. Call for a confidential contact us with one of our knowledgeable Federal Way divorce attorneys today. 844-923-2645.
Trusted and Effective Family law Lawyers in Federal Way, WA
Our Federal Way divorce lawyers have focused their careers on practicing divorces and related legal areas because we enjoy providing exemplary legal representation to clients who are need of help in these challenging personal life transitions. The laws in Washington State can be very complex in this area, but with the help from our Federal Way family law lawyers, you will not have to deal with the confusing maze of legalities alone.
We are Focused on Provided you the Most Reliable Legal Advice Possible to fit Your Unique Situation
When you call our office, our Federal Way family law attorneys will pay close, special attention to your particular needs. Since each client's circumstance is unique, we focus on developing a strong communicative relationship right from the start so that the strategy we build will be in alignment with your goals. The Federal Way divorce lawyers from our team maintain a close eye on new developments in the laws that govern our state, and are constantly educating themselves in order to provide you the best possible legal guidance you deserve.
The Federal Way family law lawyers with our firm are proud to offer you the highest level of proficiency in Washington State legal representation, as you deal with sensitive and important divorce issues such as temporary / permanent child support and custody issues, modification of parenting plans, the division of property and marital assets, and more.
Divorce Attorneys in Federal Way, WA Determined to Meet Your Needs
Our Federal Way divorce attorneys know that this divorce will represent a difficult time in your family's history. We are well-prepared to do everything possible to help both you and your children transition through the stress and pain of separation. We work hard to ensure that your case will have the least possible impact on your life and as well as your children's lives.
The Federal Way family law attorneys with our firm place high importance on your comfort with the goals that we together on setting. We don't simply tell you what you want to hear. Rather, we listen closely to what you feel is needed for your loved ones, because we understand that you know what's best for you and your kids. We will work hard to honor your wishes and achieve your objectives, as we pursue the legal remedies available to effectuate them.
We wIll Aggressively Pursue What's Best for you
Our Federal Way divorce attorneys will never push you to pursue frivolous litigation, where it is not in your best interests. Most lawyers have learned through trial and error that the best divorce strategy usually blends artful negotiation with sparing divorce court litigation, only where court action is necessary to secure your rights.
We have proven negotiation expertise, creative drafters of innovative agreements that can give you and your children better results than those available from the court, which can only enforce the bare minimum requirements established in the laws of our state. We know when to fight and when to write, and our written agreements can secure superior rights for you at less expense than litigation, both in terms of money and in terms of the pain that court battles can cost.
On the other hand, our assertive Federal Way divorce lawyers will not hesitate to put down their pens and pick up their swords, if your spouse is one who cannot negotiate toward a fair result. The seasoned team employed with our group are successful court litigators, who will litigate aggressively to protect your rights.
Dependable Legal Representation
You may have read about dissolving your marriage from online legal information websites or you may have acquired free legal forms, but if you've spent much time seeking information online, you've probably come up with more questions than answers.
No website, no set of legal forms for dissolution of marriage, and not even a paralegal or court clerk, can legally provide you with advice that is specific to your individual circumstances. The truth is that the only reliable source of guidance for your case is the advice you'll receive from licensed Federal Way divorce attorneys.
Our Federal Way family law lawyers don't just provide effective legal representation that protects what is most dear to you. The capable, caring men and women with our team also offer post-divorce assistance, connecting you with our extensive network of trusted community services, from realtors to child psychologists, to help ensure that your life after the case is finalized is more satisfactory. When you hire us, you can expect a dependable ally, from beginning to end.
Give us a Call Today!
Call our offices today, and schedule a first meeting to learn more about your rights from a compassionate, experienced Federal Way divorce attorney! 844-923-2645.
After prioritizing your goals, we will develop a strategy that is specifically tailored to achieve your key objectives. Our Federal Way divorce lawyers have the resources and the experience to enforce your rights and successfully resolve your case.
Our Federal Way family law attorneys handle all Washington State divorce matters. From our offices in downtown Seattle, we can assist divorcing spouses throughout Western Washington and King County.
Take a look at some of the issues that you may need help with:
All Federal Way divorce and family law matters
Legal separation
Paternity issues
Child visitation rights
Modification and enforcement of your court orders
Large asset cases
Complex property & business evaluation matters