Renton Family Law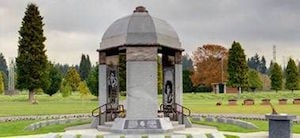 Looking for the right lawyer for you? Would you like reliable information about Washington State divorce law? Wondering if hiring an attorney is even really necessary?
If you're preparing for a divorce in Washington State, the Renton divorce lawyers with our firm know that this is an incredibly emotional time for you , even if you want the divorce. The transition from a shared life to a single one is rarely simple or easy. Our Renton family law attorneys are here to assist with this momentous move to a new life.
Divorce lawyers with our firm understand that you may be consumed with questions like:
How will this situation affect my kids?
Who will have child custody?
Who will pay for the child support?
Will I still be able to live in my house?
Can I keep my vehicle?
What about paying for the mortgage?
Who is going to make the car payments?
Who will pay our other debts?
Can I keep my bank account?
Can I use money from our joint account?
What about spousal maintenance (alimony)?
Experienced, caring Renton family law lawyers with our firm can help ease your mind, by providing dependable, reliable information on the issues that are important to you.
Avoid Mistakes With Good Advice From Licensed Renton Divorce Attorneys
You can make crucial mistakes and waste a lot of time, effort, and stress, reading divorce websites for information on how to do it yourself or flipping through indecipherable instructions in legal form kits that claim they're right for your circumstances.
Lawyers know that no two cases are ever the same, and it is unquestionably difficult for a lay person to follow the intricate laws that govern our state. Lawyers with our practice often meet clients seeking help to remedy mistakes made when they tried to handle their marriage dissolution alone.
If you're looking for fast answers, you need the help of a competent Renton divorce lawyer, one who can give you valid legal advice. An attorney from our team can help prevent mistakes that might later be beyond repair.
Obtain Accurate Legal Advice
A skilled lawyer is the only valid source of information regarding your rights. Our Renton family law attorneys care about you, and we are ready to provide you personalized legal services and legitimate legal advice that you can't get from co-workers or divorce informational online sites.
Our Renton divorce lawyers know that you could possibly spend years reading general information without ever running across the specific answers that apply to your particular circumstances. Lawyers spend years learning, and a lifetime "practicing," those same laws.
Our firm understands that you need answers now on issues that relate to your children, your home, your cars, your bills, and your access to money. A simple contact us with one of our Renton divorce attorneys can quickly ease your apprehensions. We focus on you – your life, your needs, and information that applies to you.
Family law Lawyers in Renton, WA who Will act Fast
When you retain one of our Renton family law lawyers, you can expect fast action to protect your interests. A lawyer with our offices will quickly seek court orders for temporary relief on time-sensitive issues, like child custody or support, property use, and temporary maintenance (alimony). Temporary orders will also regulate your rights during the pending phase of your divorce. Family law awyers with experience know that temporary orders can help keep your life stable and help prevent problems with schools, banks, and creditors.
Of course, the ultimate goal our Renton family law attorneys work toward is helping you establish and achieve reasonable, attainable objectives designed to make a better life for you after your dissolution of marriage is final. We work closely with you to identify and develop the legal issues in your case. Then, our experienced Renton divorce lawyers will give you our best advice on how to proceed forward.
The Renton divorce attorneys here at our firm have the experience and versatility to offer you many options – even options that may be new. We constantly follow developments in Washington State law in order for our Renton family law lawyers to be able to present you effective alternatives.
Divorce Attorneys in Renton, WA who Will Fight for you
Our Renton divorce lawyers are skillful negotiators , often obtaining desired results without litigation, on permanent issues like parenting plans, allocation of community and separate property, division of marital assets / debts, and permanent spousal maintenance/alimony, among others.
In the case of your spouse not being reasonable, however, we won't hesitate to move your case forward in court. Our seasoned Renton family law attorneys know their way through Washington State courts, and we will litigate aggressively to protect your rights. Each one of our seasoned Renton divorce attorneys approaches a divorce with a single-minded purpose of achieving what our client needs.
Aggressive and Reliable Help
Our Renton family law lawyers know that no matter what the circumstances, divorce is one of the most significant life transitions you may ever have to cope with. It's natural to be overwhelmed. Lawyers with our firm understand that it's hard to seek help; but you've come this far, and with guidance from the right attorney, you'll make it through to a new and more peaceful life.
Call now, and make plans to meet with an aggressive, versatile lawyer who cares enough to work hard for the results you need! 844-923-2645.
Our Renton divorce attorneys are committed to providing superior legal services to all of their clients. From simple, uncontested divorces to extraordinary cases involving difficult issues requiring extensive litigation, we have the resources and experience to assist you during this difficult period. Whether you are looking for a Seattle divorce lawyer or seeking a divorce in Everett or Tacoma, we can also help. We handle all family law matters in King County, Snohomish County, as well as Pierce County.
We represent our clients in the following areas:
All Renton divorce matters
All Renton family law matters
Renton legal separation matters
Renton paternity
Renton child visitation
Renton modification and enforcement of all court orders
Renton prenuptial agreement issues
Large marital asset cases
Complex cases involving property/business evaluation cases