Tukwila Family Law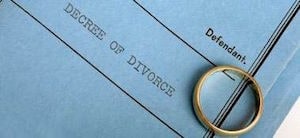 If you are contemplating getting a dissolution of marriage in Washington State, and need to speak with affordable and experienced Tukwila divorce attorneys, please give us a call today.
Since the decisions you make now will have a significant impact on your future and the well being of your loved ones, it is vital to receive experienced legal counsel. During your initial phone contact us, you can ask your important questions and learn how we can help you achieve your goals.
Our Tukwila divorce attorneys firmly believe that in order to make the most proper and informed decisions, you will need correct and current information regarding the laws that govern WA State. Since our team is constantly keeping themselves educated on these laws, we can provide you the resources in order to do so. In addition, these laws can be extraordinarily complex for the average person, so to avoid costly mistakes that can negatively impact your family's future for years to come, having a skilled lawyer by your side from firm can make all the difference in how your case will be finalized.
Having Effective Communication Coupled With Early Strategic Planning are Essential
From the very beginning of your case, our Tukwila divorce attorneys will make sure that we are all on the same page. We will take the time to listen to your needs and learn more in detail about your unique circumstances. This will allow us to work together more effectively, and devise a strategic plan for you to accomplish your objectives. Through clear and effective communication, you will have the best options available to you simply because the common mistakes made through uninformed choices will be avoided.
Family law Lawyers in Tukwila, WA With Resources, Skills, and Experience
When making your decision to hire Tukwila divorce lawyers to handle your dissolution, your attorney must be competent and have the resources you require. The more unusual or difficult your case, the more expertise your lawyer must have in order to properly advise and represent you. Of equal or greater importance, however, is being certain that your lawyer is comfortable and has the resources and experience to tailor his or her approach to your specific needs and goals.
Every single divorcing situation is unique. There are some circumstances where going to court can be completely avoided altogether. In situations such as these, it takes Tukwila family law attorneys such as ours with excellent negotiation skills to be able to sit down with you and your spouse, as well as your spouse's attorney, and be able to come to resolutions on the important issues of your case. Our Tukwila family law attorneys have many years of experience in Washington State uncontested divorce situations such as these, can help you too.
Our Tukwila Family law Lawyers are Skilled at Litigation When Needed
Of course, not all situations can be handled in a peaceful and expedited fashion such as uncontested divorce. In circumstances where you simply cannot come to amicable decisions between yourself and your spouse, or your spouse is being completely unreasonable, then our Tukwila family law lawyers will step in.
Our Tukwila divorce lawyers are highly experienced with litigation and know the court system in Washington State very well. It is our promise to you that we will aggressively defend your rights and do everything legally possible to ensure a positive outcome for you and your family. If your spouse is being belligerent and threatening, our Tukwila divorce attorneys can help you in obtaining a restraining order or protection order as well.
There is no area of divorce that we can't assist you with. Here are some aspects to consider:
The compassionate Tukwila family law lawyers from our firm will give your case the dedication you need.
Our Tukwila divorce lawyers realize that going through a dissolution of marriage is one of the most draining and turbulent issues that you may ever have to content with. We genuinely care about what are clients are going through. And because of this, we will handle your case with the same type of care and expertise that we would like our own sensitive family situation to be handled. You can trust the Tukwila family law lawyers on our team to help you get through this tough time so that you can start anew.
Connect With our Divorce Attorneys in Tukwila, WA Today!
If you need help with your case, please give our Tukwila divorce attorneys a call today to learn about how we can help you. Our Tukwila family law attorneys are also here to answer any questions you may have. 844-923-2645.
Our Tukwila family law attorneys are here to assist you through this difficult time - from simple, uncontested divorce cases to extremely complex ones involving difficult issues requiring extensive litigation. Since you obviously are in the best position to help us understand what is best for you and your family.
After prioritizing your goals, we will develop a strategy that is uniquely tailored to achieve your key objectives. Our Tukwila divorce lawyers have the resources and the experience to enforce your rights and successfully resolve your case.
Whether you are searching for a skilled Tukwila custody attorney or seeking to modify a prior court order, we can help. Our lawyers handle all Washington State divorce and Tukwila family law matters. From our offices in downtown King County.