Auburn Family Law
Are you Seeking Knowledgeable Auburn Divorce Attorneys to ask Your Question Regarding Washington State Divorce law?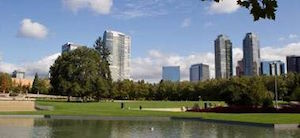 Get the answers and support from effective our Auburn family law lawyers. We can help you get answers fast!
If you are currently going through or thinking about filing for a divorce, our experienced law team understands that you have probably experienced a wide range of mixed emotions. This is perfectly normal and typical of all our clients how come to us.
Our caring and compassionate team of Auburn divorce lawyers know that your first thought probably revolves around the concern for children or others close to you.
You can rest assured that we can ease your fears by answering many of your most pressing questions; questions such as the following:
Can I get custody of the children?
Will my kids receive child support?
Can we stay in our house?
Can my spouse take my car away?
Who's supposed to pay the mortgage?
Will I be able to use the money from my own bank account?
Will I be able to receive spousal maintenance (alimony) to help me get back on my feet?
Searching websites or reading instructions for self-help divorce forms is often time-consuming and frustrating. It can also be confusing, especially if you are looking for quick answers to these and other critical questions. If you want straight answers that you can trust, you need the help of our competent Auburn family law attorneys.
Get Practical and Reliable Advice From our Experienced Auburn Divorce Lawyers
Despite what you might have heard, Washington State lawyers are the only people who can legally counsel with you and provide real legal advice based on your individual circumstances. Our Auburn divorce attorneys have the experience you need to make sense of the controlled chaos you are probably experiencing. Our Auburn divorce attorneys understand what you are going through and what's at stake.
A skilled lawyer from our team can put your fears to rest with solid answers and explanations that ease the overwhelming stress of coping with such a significant life transition. It's completely natural to be emotional during a time like this. The lawyers with our firm understand that it's hard to seek help; but you've made it this far, and with guidance from the right Auburn divorce lawyer, you'll push through this, to a new and more peaceful life.
If you have questions, we encourage you to call our offices for an initial contact us. One of Auburn divorce attorneys will be more than happy to review the specifics of your case and offer advice on how we may assist you in achieving your objectives.
With us, you Will Receive the Personalized Service That Your Case Deserves
Our Auburn family law attorneys care about you, and we are ready to provide you with the personalized legal advice that you can't get from co-workers, online divorce information websites, or instructions that go with legal form packages.
Lawyers don't even write much of the divorce information available online, and if they do, they write about hypothetical situations. Our Auburn family law attorneys know that the situations you're facing, and the emotions they generate, are far from hypothetical. A knowledgeable attorney from our firm can help quiet your fears and start assisting you in stabilizing your life.
The Auburn family law lawyers with our offices work closely with you to analyze your facts, keep you informed, and help you take back control.
Effective and Results-Oriented Divorce Attorneys in Auburn, WA
We will waste no time taking action to protect your rights. A lawyer from our offices will seek needed court orders for temporary relief on early issues that we identify as crucial in your case, like child custody, child support, property use, and temporary maintenance (alimony).
We realize that such temporary orders, which regulate your rights only while your case is pending, are invaluable for providing you much needed stability; and you'll need those orders as you interact with schools, banks, and creditors.
Our Auburn Divorce Attorneys Will Work Closely With to you Develop a set of Achievable Goals Based on Your Specific Priorities
By working closely with one of our Auburn divorce lawyers, you can achieve clarity and find the strength to set and achieve your goals. Your lawyer will diligently prepare your case, developing legal issues and collecting evidence to support your position. Then, our seasoned Auburn family law lawyers will educate you on legal methods for attaining the end results you want.
You have options, and wee will thoroughly explain the pros and cons of every alternative available to you. The attorney who represents you will strive to provide you recommendations that work best for your family and your situation, whether that means a collaborative divorce, mediation, a negotiated settlement, or full-scale court litigation.
Our firm employs experienced Auburn family law lawyers, whose combined knowledge has enabled us to devise unique and innovative solutions that serve our clients' needs and help avoid needless and stressful litigations.
We are skilled negotiators who are frequently able to peacefully secure excellent results on permanent issues like parenting plans, allocation of community and separate property, division of marital debts, and permanent spousal maintenance/alimony, among others.
If your spouse cannot be fair, however, we will act aggressively to defend your rights. We know divorce laws as well as the court system. Where necessary, our Auburn family law attorneys stand ready to pursue divorce court resolutions with enthusiasm and intensity. The Auburn divorce lawyers with our firm act with only one goal - to obtain the results you need in order to move more smoothly to a satisfactory and fulfilling life after your divorce is over.
Protect Yourself and Your Children With Experienced Family law Lawyers in Auburn, WA
Call now, to schedule a contact us with a caring, competent lawyer who will work with you to get the results you need! 844-923-2645.
Here is a list of just some of the legal services that we can help you with:
All Auburn divorce matters
All Auburn family law matters
Auburn legal separation matters
Auburn paternity cases
Auburn child visitation rights matters
Auburn modification / enforcement of court orders
Large asset cases
Complex property / business evaluation cases