Issaquah Family Law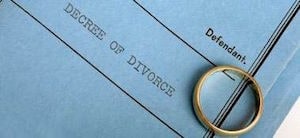 Do you need to speak with an experienced Issaquah divorce attorneys in King County, WA right away? We're here to help make things easier. Talk to one of our Issaquah family law lawyers today!
Help is Just Right Around the Corner
Life can seem to swing out of control when you're dealing with a "dissolution of marriage". A contact us with knowledgeable Issaquah divorce attorneys from our firm can provide an indepth perspective on your situation and help stanch your worried mind.
Aggressively Protecting Your Rights
Our Issaquah family law lawyers value the opportunity to assist people caught in the grip of such difficult personal circumstances. The Issaquah divorce lawyers with our firm understand that dissolving one's marriage can be one of life's most heavy challenges, and answering that challenge requires you to embrace a future that is not what you had planned for. With the help of our caring Issaquah divorce attorneys, we believe that you can turn this situation into a personal triumph over adversity and a symbol of your ability to persevere.
Dedicated and Honest Legal Service
Our Issaquah divorce lawyers want you to feel secure about our explanation of the dissolution process and about the goals that we help you set. We want your honest opinions about your family's needs, and in return, we will give you our honest opinions on what you can accomplish in your proceedings. Our team will do everything we can to honor your wishes and pursue the goals that you've personally chosen.
Family law Lawyers in Issaquah, WA who Make Legal Standards Work for you
There are indistinct legal standards, allowing the court to deal out results based on each judge's idea of what is in the best interest of children or what is fair / appropriate. Since you are the one that knows what is best for your own children, we do everything possible to stay out of court altogether (this depends largely on how amicable you and your spouse can communicate). Our Issaquah divorce attorneys pursue continuing education in WA State divorce law and actively follow new trends that spring up to provide you the best options out there.
Once our Issaquah family law lawyers have determined the facts of your circumstances, we begin immediately to shape our presentation of your case to closely fit within the legal standards. The Issaquah divorce lawyers with our firm know how to produce a solid case foundation that firmly supports your interests in matters like temporary / permanent child custody, support, parenting plans, use of property and vehicles, community and separate property rights, spousal maintenance (alimony), allocation of debts, and other critical issues.
Divorce Attorneys in Issaquah, WA With a Unique Approach
Our talented proffesionals know how to take advantage of the flexibility that results from the nebulous legal standards in WA State divorce law, which leave room for an experienced, skillful team like ours to be creative in putting together uniquely advantageous agreements for your situation.
While the seasoned Issaquah family law attorneys who practice with us are experienced at litigation in court, the best results will often come through the art of creative negotiation. Our Issaquah divorce lawyers prefer to reserve litigation only for those occasions when it is the best legal strategy to protect your interests.
Instead, our innovative legal professionals often utilize their considerable resources, including the collected knowledge of our entire firm of experienced Issaquah family law attorneys, to successfully produce agreed divorce resolutions that are preferable to those generally offered from court, that better fit your needs or those of your children, and that incur fewer costs for you than full-scale litigation.
If your spouse cannot negotiate sensibly, our Issaquah family law attorneys will swiftly offer a hard-hitting lawsuit that aggressively pursues every right you're entitled to.
Effective Communication Right From the Very Beginning
Our team believes that a good relationship with you must be based on frequent, effective communications, beginning when we meet and ending when you no longer need help from us. The Issaquah family law attorneys with our firm maintain open lines of communication throughout your case and want you to be fully aware of the developments along the way.
Our firm remains available to talk with you, long after your court case is officially over, anytime you feel that you need our help to move forward in your life. Our Issaquah family law lawyers don't consider your case to be complete until you are successfully settled in. We are also always happy to refer you to reliable sources of help, whether it's a local doctor or a reputable school for your children.
Call for Experienced Washington State and Issaquah Family Lawyers and Legal Representation
Call our offices today, and schedule a contact us with our Issaquah divorce attorneys to begin exploring your possible options! 844-923-2645.
Whether you are looking for Washington State child custody help or seeking a dissolution of marriage in Everett or Tacoma, we can help. From our offices in the cities of Tacoma, Seattle, and Everett, we help divorcing spouses throughout Western Washington.
Here are just a handful of the different types of issues we can assist you with: