Burien Family Law
It is Vital to Select the Right Burien Family Law Attorneys When Going Through a Washington state divorce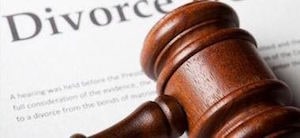 Why? Because unprofessional legal counsel, or not having any at all will impact your case in a serious negative fashion. While your case may only last from a couple of months to up to a year, the practical effects of the final orders will likely last for many years into your future.
It is important to obtain the legal guidance from Burien divorce attorneys that you feel you can trust and who also believe in the objectives you are trying to achieve. When you are dealing with sensitive family issues such as legal separation, child support, or even paternity issues, it is imperative that you have a solid working relationship with your attorney.
The primary goal of our Burien divorce attorneys is to provide you with the information and the necessary resources so that you can make good decisions about what is in your and your family's best interests. Our Burien divorce lawyers fully understand that your matter involves making perhaps some of the most difficult decisions that you may likely ever face. We're here to help you achieve your goals.
Effective Communication and Early Strategic Planning are Essential
It is absolutely essential that you and your lawyer are on the same page from the beginning of your case. That is why Burien divorce attorneys start every contact us by actively listening to our clients and learning about their unique situation. Only you know what is truly best for you and your family. The job of our Burien divorce lawyers is to help you achieve these goals.
From the onset, it is important to discuss all aspects of your case and to plan accordingly. This is because decisions reached early on can have a ripple affect throughout your entire case. If you make the wrong decision right from the very get-go, it can severely hinder the options you have later on.
It take many years of practice to fully grasp the implementation WA State divorce law. It is very complex in nature, and without the aid of professional and experienced Burien divorce attorneys to assist you, you can easily find yourself lost and confused if trying to handle your dissolution of marriage by yourself. While it may seem like a good idea to save money by trying to achieve your goals alone, it will more than likely cost you greater financially in the long run. The family laws that govern our state are vague in nature, and without the proper legal guidance errors are bound to occur. The experienced Burien divorce lawyers from our team will ensure that you are fully informed of your options, and that all your questions are answered.
Your Lawyer's Resources, Skills, and Experience
As in other areas of practice, your family law attorney must be competent. The more unusual or difficult your case, the more expertise your lawyer must have in order to properly advise and represent you. Of equal or greater importance, however, is being certain that your lawyer is comfortable and has the resources and experience to tailor his or her approach to your specific needs and goals.
Some cases are best resolved by the parties themselves, in mediation, through collaborative divorce, or through some other form of negotiation. In other cases, such an approach is simply impossible. These cases must be litigated. In divorce and family law cases, no lawyer is right for every case.
Every Divorce Matter is Unique. Our Family law Lawyers in Burien, WA can Help
In many ways, this is truly what sets divorce and family law cases apart from most other areas of the law. Similarly, every attorney-client relationship is unique as well. As hard as divorce is, the results will be better and the process will be less painful if you choose your lawyer carefully.
Unlike many of our competitors, we encourage our clients to interview several prospective lawyers before retaining one. The investment in time and resources made up front will pay huge dividends many times over when you find the lawyer who is right for you and your divorce case.
Trust and Confidence in Your Attorney is key
Our Burien family law attorneys understand that choosing the right divorce attorney is a very important decision. In fact, it may be one of the most important decisions that you will ever have to make, and, it's almost certainly the most important choice that you are now facing.
Choosing the right Burien family law lawyers now is a critical undertaking because your decision will have ramifications for many years down the road. It is important to hire a firm with the resources and the experience to handle your case appropriately. And, it is important to hire Burien family law lawyers in who you have both trust and confidence.
Over the last ten years, we been have assisting hundreds of clients in successfully resolving their Washington state divorce matters. Our Burien family law lawyers hope that you will strongly consider discussing your case with us and listening to what we have to offer.
We understand that the sensitive issues facing you and your family are among the most difficult, the most complex, and the most emotionally draining that you will probably ever have to deal with. Because we understand this and genuinely care about our clients, our Burien family law attorneys handle your case the way that we would want our own to be handled. That's our promise to you.
Our Burien family law lawyers are committed to providing superior legal service. Call now for a phone contact us
We can help you with:
All Burien divorce matters
All family law matters in Burien, WA
Burien legal separation matters
Burien paternity cases
Burien child visitation
Burien enforcement and modification of all court orders
Large and complex marital estate cases
Business evaluation and complex property division cases
From simple, uncontested divorces to extremely complex cases involving difficult issues requiring extensive litigation, our Burien family law attorneys are here to assist you through this difficult time. Our first priority is always to sit down and listen to you, our client. You are in the best position to help us understand what is best for your own personal situation.
After prioritizing your goals, we will develop a strategy that is uniquely tailored to achieve your key objectives. Our Burien divorce lawyers have the resources and the experience to enforce your rights and successfully resolve your case.
Whether you are looking for a child custody attorney or seeking to modify a prior court order, our Burien divorce attorneys can help.
We handle all Washington State divorce matters. From our offices in downtown Seattle, our Burien divorce lawyers assist divorcing spouses throughout Western Washington and King County.