Olympia Divorce Law
Our Olympia Attorneys Can Help You Understand Washington's Divorce Laws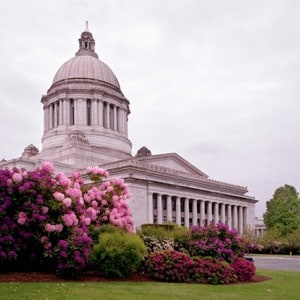 Our team of attorneys realize the importance of understanding Washington State's family laws and Washington divorce law. Divorce laws in Washington change over time, so it's vital for an attorney to have a working knowledge of these laws and how they apply in real-world situations. When couples seek a divorce, it is advisable to consult Washington State divorce law while negotiating terms. If these negotiations fail the divorce case will go to family law court, and your future will be subject to the discretion of a judge.
Our Thurston County divorce attorneys act as advocates for our clients because they believe that only you know what's best for you and your children. Washington divorce law governs our actions as we help you meet the challenges of a divorce head-on. We also believe that developing trust with our Washington divorce clients is essential to success, whether a case is decided via negotiations or in family court.
Washington State's family law clearly define all of the issues that could come up during divorce proceedings or in family court. These include sensitive issues involving property division, paternity, spousal maintenance, child custody, and child support.
If you are considering a divorce or have been served with divorce papers, our experienced Olympia attorneys will help you get a handle on Washington State divorce laws. Many of our Olympia divorce clients have urgent questions involving how much they might pay in child support, which parent will get custody of their kids, or how long the divorce process takes. Our Olympia lawyers are ready to start providing you with answers concerning Washington divorce laws, and will use their more than 50 years of combined experience to your benefit.
Some Facts about Divorce in Washington State
If you're in a legal marriage, or common law marriage from another state or country, you are eligible for divorce in Washington State. Oftentimes, one spouse believes the marriage can't be fixed, but sometimes the other spouse does not agree. This can make for an especially contentious divorce, but it does not meat that the judge won't finalize it.
However, your spouse can argue about issues involving children, alimony, property, and support. In some cases, a judge may issue an order of protection, order child support, or create it's own parenting plan that both parties must follow to the letter. However, the court only has jurisdiction over your parenting plan if your children have been living in Washington for 6 months and another state hasn't entered any custody orders.
While there are some instances where people handle their own divorces, we highly recommend that you seek professional legal guidance. Even if you and your spouse agree on every detail, you may not be aware of your personal rights and could end up making a choice you regret at a later date.
Our Olympia Attorneys are Ready to Help You Learn More about Divorce Laws in Washington
Going through an Olympia divorce is not only stressful, but it also requires you to navigate the complexities of Washington State's family laws and deal with the court, your judge, your ex-spouse, and their lawyer. Our Washington State divorce lawyers help you consolidate these many variables, provide you with focus, and offer you sound counsel based on family law.
Washington State divorce law was written to protect your rights during a divorce, and your attorney will help you utilize it as you work toward a fair agreement. The first step is to establish a set of goals, and then see how Washington's divorce laws apply to these goals. Our Olympia divorce attorneys then aid you with negotiations, and if necessary defend your interests in family court.
Our Olympia legal professionals are ready to help you understand Washington's divorce laws. We offer a free, private, and confidential consultation designed to take the risk out of getting honest answers. If you choose our attorneys to represent you we will earn your trust through hard work, determination, and an in-depth knowledge of Washington's divorce laws.