Bellevue Divorce Law
Our Bellevue Lawyers Know Washington State Divorce Law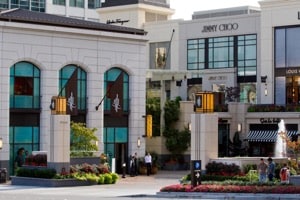 Washington State family law is managed by the King County family court. Many of these laws are difficult to understand, but a Bellevue attorney with experience in this arena can provide you with information that will help you understand how they apply to your situation.
The lawyers at the Washington Family Law Group understand the laws that govern family court, and how to apply them in real-life situations. Dealing with divorce issues can be trying at times, but we urge clients to do their best to keep negotiations civil.
If they go poorly and arguments ensue, negotiations may fail which could cause your case to end up in court. In these situations a judge may have to make decisions regarding your divorce that you don't like.
Our King County divorce lawyers understand that you want your children's future to remain bright, so we will work to help you maintain focus during divorce negotiations. Washington State divorce law is the template by which our attorneys meet every challenge that arises during your divorce, and it's the means by which we protect your legal rights.
All sorts of issues could come up during your divorce, and we will use our knowledge of the law to help you resolve them. Common issues that we encounter during a divorce include property division, issues involving paternity, spousal maintenance, child support, and child custody.
Whether you've been served with divorce papers or are wondering whether to pursue a divorce of your own, our team of experienced Bellevue lawyer are ready to help you meet the challenge. Washington divorce law is often confusing, and most everyone facing a divorce have questions about the process and how long it takes. Our Bellevue divorce lawyers are ready to answer your questions, and will use their more than 50 years of combined experience to help you identify your goals and then work to achieve them.
Get the Facts about Divorce in Washington State
If you're legally married in Washington or in a common law marriage from another state, you can seek a divorce in Washington State. Sometimes spouses disagree about whether a marriage can be fixed, which may make the process more difficult. However, Washington is a no-fault state, so anyone can pursue a divorce for any reason.
If you and your ex-partner disagree about issues involving child support, custody, property division, or anything else, we will have negotiate a fair agreement with them and their attorney. If you can't reach an agreement, a judge will have to render a decision. This is an outcome best avoided, even though it's not always possible. Keep in mind that the Washington family court only has jurisdiction over parenting plans if a child has lived in the state for at least 6 months AND custody orders haven't been entered in any other state.
Sometimes couples handle their own divorce, but unless you have few assets and no children it makes sense to retain a lawyer who can protect your interests. Even if you and your spouse agree right now, circumstances could quickly change or you could make a decision you regret in the future.
Get More Information From One Of Our Experienced Lawyers
Your King County divorce may very well be one of the most emotionally draining experiences of your life. When dealing with complex Washington State family laws that involve children, personal property, a judge, the family court, your ex, and a host of attorneys, it can be even more trying. With so many variables to consider, maintaining focus on the things that truly matter can be difficult, but our Bellevue divorce attorneys will help you overcome every obstacle.
Washington State divorce law was written to protect the rights of divorcing couples and their children, which is why your lawyer will pursue an outcome that's fair and balanced. We will work with you to define your goals and then work within the confines of Washington State divorce law in an effort to achieve them. Our Bellevue divorce lawyers will be at your side throughout negotiations with your ex-partner and their lawyer, and will take your case to trial if negotiations fail.
Our Washington State legal professionals offer a free consultation, so that you can find out if we are the right lawyers for you. If you choose our Bellevue legal team to represent you during your divorce, we will work tirelessly to help you make choices that in your best interests and the best interests of your children.